---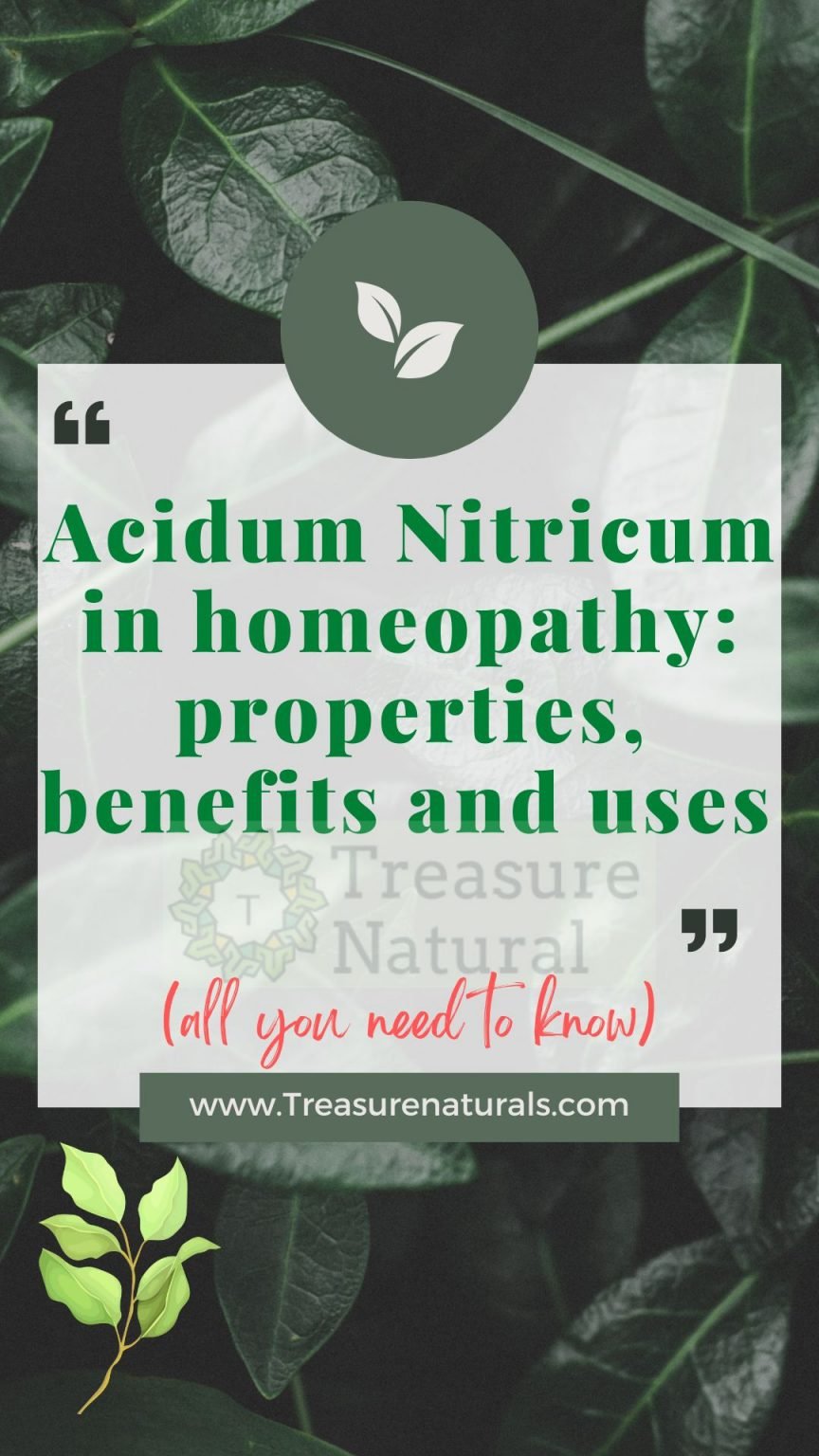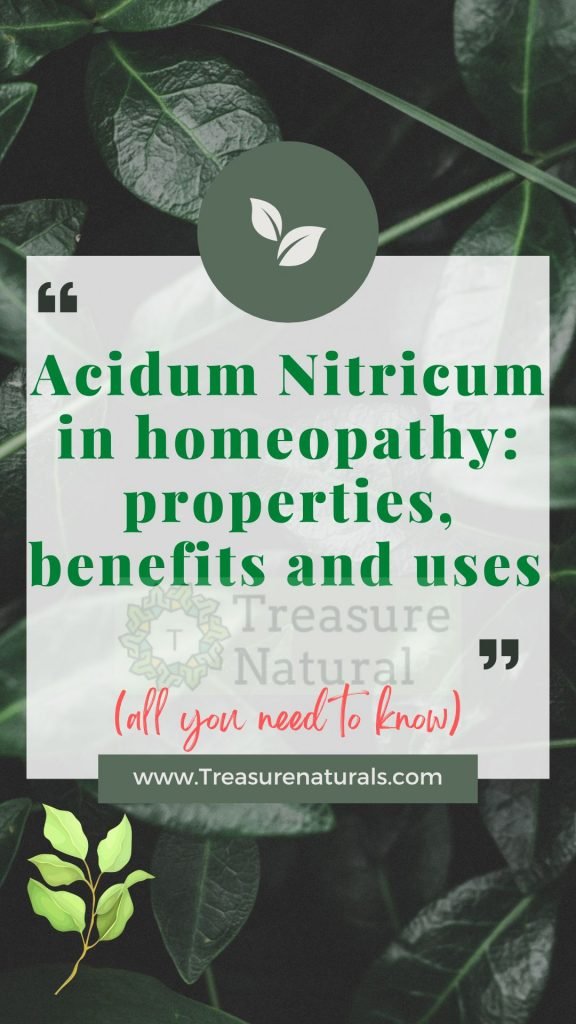 What is Nitric Acid?
In homeopathy, Acidum nitricum helps against inflammation and ulcers. It works primarily where the outer layer of skin merges into the mucous membrane, for example in the case of anal fissures, hemorrhoids or moist warts.
Furthermore, Acidum nitricum acts as a constitutional remedy for irritable, dissatisfied people and against diarrhea in older people.
---
leading symptoms
sharp pains
sharp, thin, brown discharges
bright red bleeding
irritability
Pain that lasts for hours after a bowel movement
Shortness of breath when climbing stairs
---
Information about the agent
How do you recognize patients who need Acidum nitricum?
The typical "Salpeter" is resentful, cheerless and irritable. He is very afraid of illness and death, broods a lot, scolds and trembles during a quarrel or argument. Its body is very slim, sinewy and sensitive to cold. In accordance with its tendency to ulcers, saltpetre develops great cravings for the fatty and indigestible; his perception of pain corresponds to the sensation of a splinter stuck under the skin.
Acidum nitricum adults react quickly with irritation. They are resentful, hateful and desperate. There is hypersensitivity to sound, touch, and pain.
Acidum nitricum children are argumentative, anxious and easily unsettled. They often disagree and then do the opposite of what is expected of them. In older children, a lack of self-confidence becomes evident. When there are contradictions or accusations, the children cry very quickly.
---
modalities
Acidum nitricum is indicated for all typical symptoms that are improved or worsened by the following modalities:Improvement:
When being passively moved (driving a car, train or horseback riding)
After discharge of bodily secretions (e.g. after nasal secretions have run off)
Warmth and wrap up warm
Deterioration:
in the evening and at night
to cold and touch
tremors
Sounds
temperature change
weather change
---
What are typical areas of application for Acidum nitricum?
Inflammation of the stomach lining (gastritis)
headache
warts
canker sores
hemorrhoids
fear
to cough
sniffles
---
Areas of application in detail
canker sores
Painful canker sores on side of tongue. Heavy, bloody salivation and foul breath. Accompanying often persistent inflammation of the corners of the mouth. Worse evening and night.
Dosage: 3 times a day 3 globules in the potency D6
endometriosis
Stitching pains and discharge. The watery discharge itches and burns. Mental and physical exhaustion. Aggravation in the evening and at night, when the weather changes. amelioration from warmth.
Dosage: 3 times a day 3 globules in the potency D6
warts
for large, jagged or stalked warts. Also with plantar warts that cause splinter-like pain. Any pressure on the wart will create a splinter sensation.
Dosage: 3 times a day 3 globules in the potency D6
---
application information
Dosage forms of Acidum nitricum
Acidum nitricum is used as an acid in potencies from 6X.
Nitric acid dosage
Acidum nitricum is usually administered in the potency D12 with three doses of five globules or drops per day. In the case of acute symptoms, three to five globules can be taken every hour, but no more than twelve times in a row. If there is a noticeable improvement, the dose is gradually reduced. For long-term therapy, a single daily dose of Acidum nitricum in the potency D30 dissolved in water is recommended.
Nitric acid effect
Acidum nitricum acts on the gastrointestinal tract, the urinary tract, skin and mucous membranes, the rectum, the respiratory tract and the mind.
Nitric acid during pregnancy
Acidum nitricum is used during pregnancy to treat vagienal symptoms such as discharge (fluor vagienalis), itching, persistent dryness and associated vagienal pain. The remedy can be used if a general dehydration of the mucous membranes is observed during pregnancy and the symptoms extend to the urogenital tract as well as to the stomach, intestines, oral cavity, nose and respiratory tract. After childbirth, the remedy is used when acyclic uterine bleeding occurs.
Acidum nitricum for the baby
Acidum nitricum is helpful in the treatment of teething problems. The babies suffer from headaches, fever and diarrhea.
The remedy is used in babies to treat warts, aphthae and skin tears.
Acidum nitricum Babies typically only fall asleep while driving, so parents feel compelled to drive their child around in the car or stroller to get them to sleep.
The remedy is useful when the baby reacts to milk with belching, nausea and diarrhea.
Acidum nitricum for horses, dogs and cats
Acidum nitricum is used in dogs with stomach problems. The dogs vomit their food about 2-3 hours after feeding and then eat the vomit again.
The remedy is used to treat easily bleeding warts on the eyelids and extremities.
Acidum nitricum helps animals prone to colds, each time developing diarrhea and dry cough.
Side effects of Acidum nitricum
There are no known clinical side effects of Acidum nitricum.
---
Similar means
Thuja
Thuja is indicated for large, fleshy warts. These are dark brown and sometimes ooze or bleed. Acidum nitricum, on the other hand, is indicated for jagged and stalked warts. If the warts cause splinter-like pain when pressure is applied, acidum nitricum is also indicated.
Typical potencies: The potencies D6, D12, C6, C12 and C30 are often used.
fabric type: acid
---