---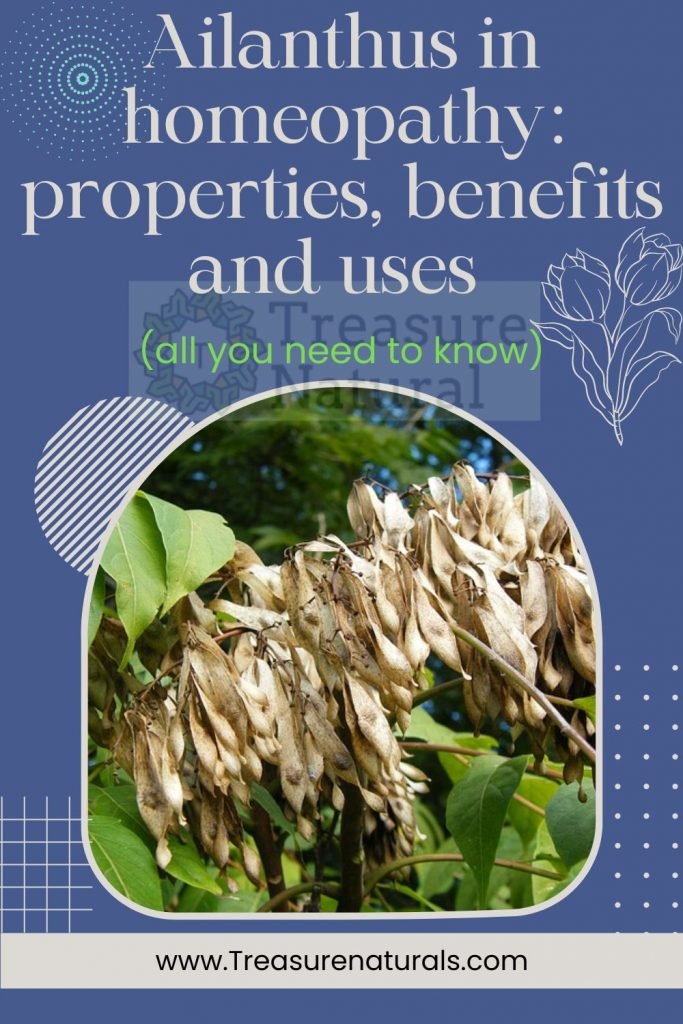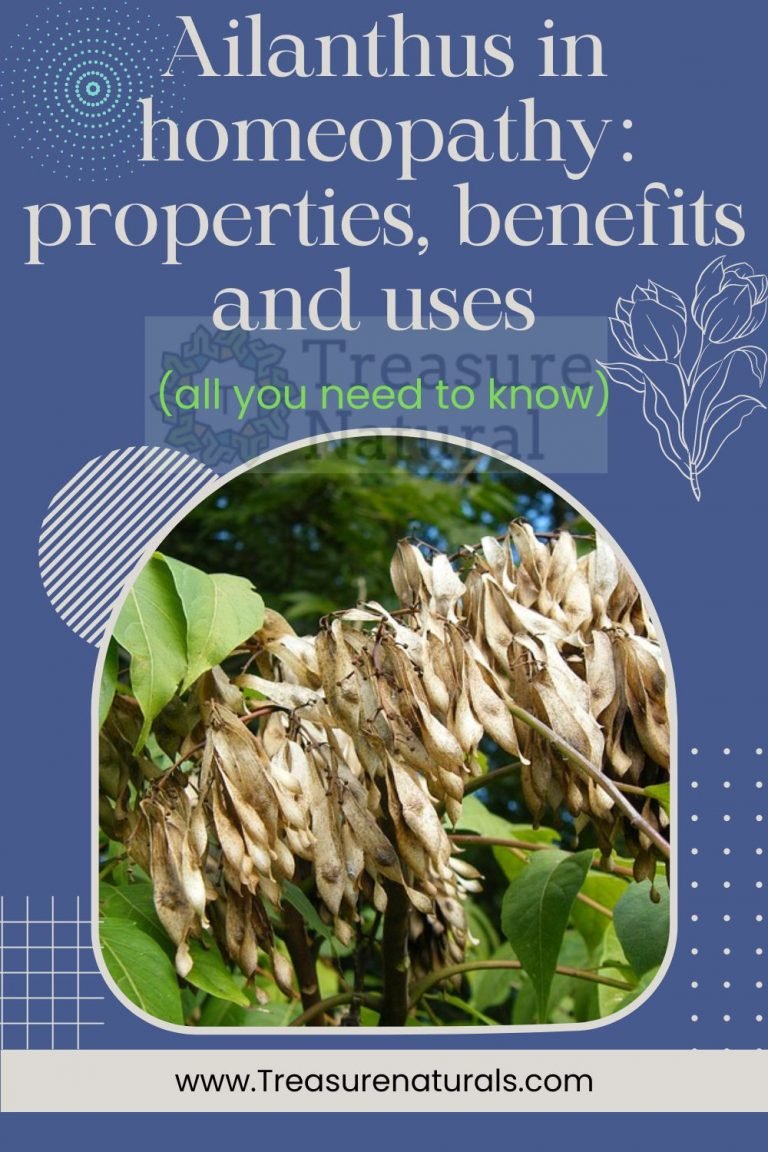 What is ailanthus?
The homeopathic remedy Ailanthus is indicated above all for insidious illnesses, such as feverish infections, if these take a threatening course. The patients are extremely weak.
---
leading symptoms
Bluish red skin
tonsillitis
weakness
swollen throat
Patchy rashes
---
information about the agent
How do you recognize patients who need Ailanthus?
Ailanthus adults appear sleepy and mentally confused. The face is red. You don't care. You can hardly concentrate, are restless and anxious.
Ailanthus children often scream and cry day and night. They often have chapped lips and sticky eyes, especially in the morning.
What are typical uses for Ailanthus?
Febrile infections
sore throats
diarrhea
skin discoloration
---
Areas of application in detail
Diarrhea
Summer diarrhea in children with nausea, vomiting, abdominal cramps and great exhaustion. The stool is watery and bloody.
Dosage: 3 times a day 3 globules in the potency D6
Fever
Infectious diseases that present with a fever and usually a rash. When the rashes don't come out properly. Great exhaustion and tendency to collapse.
Dosage: 3 times a day 3 globules in the potency D6
Sore throat
Severe inflammation of the throat with internal and external swelling and severe weakness. The throat is discolored dark red, mucous and painful. When swallowing, the pain extends to the ears.
Dosage: 3 times a day 3 globules in the potency D6
Skin changes, general
The skin has a bluish discoloration and shows irregularly arranged spots that disappear when pressure is applied. Aggravation from cold.
Dosage: 3 times a day 3 globules in the potency D6
---
application information
Dosage forms of Ailanthus
Ailanthus as a homeopathic medicine is mainly available as globules.
Dosage of Ailanthus
Depending on requirements, Ailanthus D6 is given up to three times a day and Ailanthus D12 up to twice a day. The potency of Ailanthus 30C is taken only once. Then you wait for several weeks and repeat the remedy again if necessary.
Effect of Ailanthus
Ailanthus affects the central nervous system, skin and mucous membranes as well as the digestive organs.
Ailanthus in pregnancy
Ailanthus is not used during pregnancy. During confinement it can be indicated for febrile infections with the risk of sepsis. Self-treatment is strongly discouraged.
Ailanthus for the baby
In children, Ailanthus may be indicated for febrile infectious diseases usually associated with skin rashes (eg, measles or scarlet fever). The remedy can be helpful if the skin manifestations do not come out properly. Self-treatment of these childhood diseases is strongly discouraged.
Ailanthus has been proven to treat children with watery diarrhea in summer in connection with abdominal cramps, vomiting and extreme exhaustion.
Ailanthus for dogs, horses and cats
Ailanthus has been proven to treat severe lymphatic and febrile diseases in animals. However, these conditions should only be treated by a homeopathic doctor or veterinary practitioner.
Side Effects of Ailanthus
There are no known side effects to Ailanthus. At the beginning of treatment with Ailanthus, there may be a short-lasting initial aggravation. In these cases, the further procedure should be discussed with the treating doctor or naturopath.
---
Similar means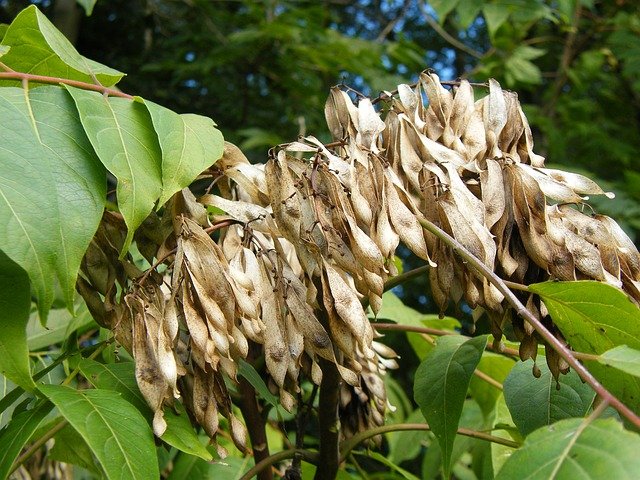 lachesis
Ailanthus and Lachesis are similar in bluish-red skin lesions. The skin of Ailanthus is irregularly mottled. In Lachesis, skin lesions are purple in color and usually surround ulcers, boils, blisters, or sores.
Typical potencies: Ailanthus is mainly used in the potencies 6X, 12X and 30C.
fabric type: tree
---