---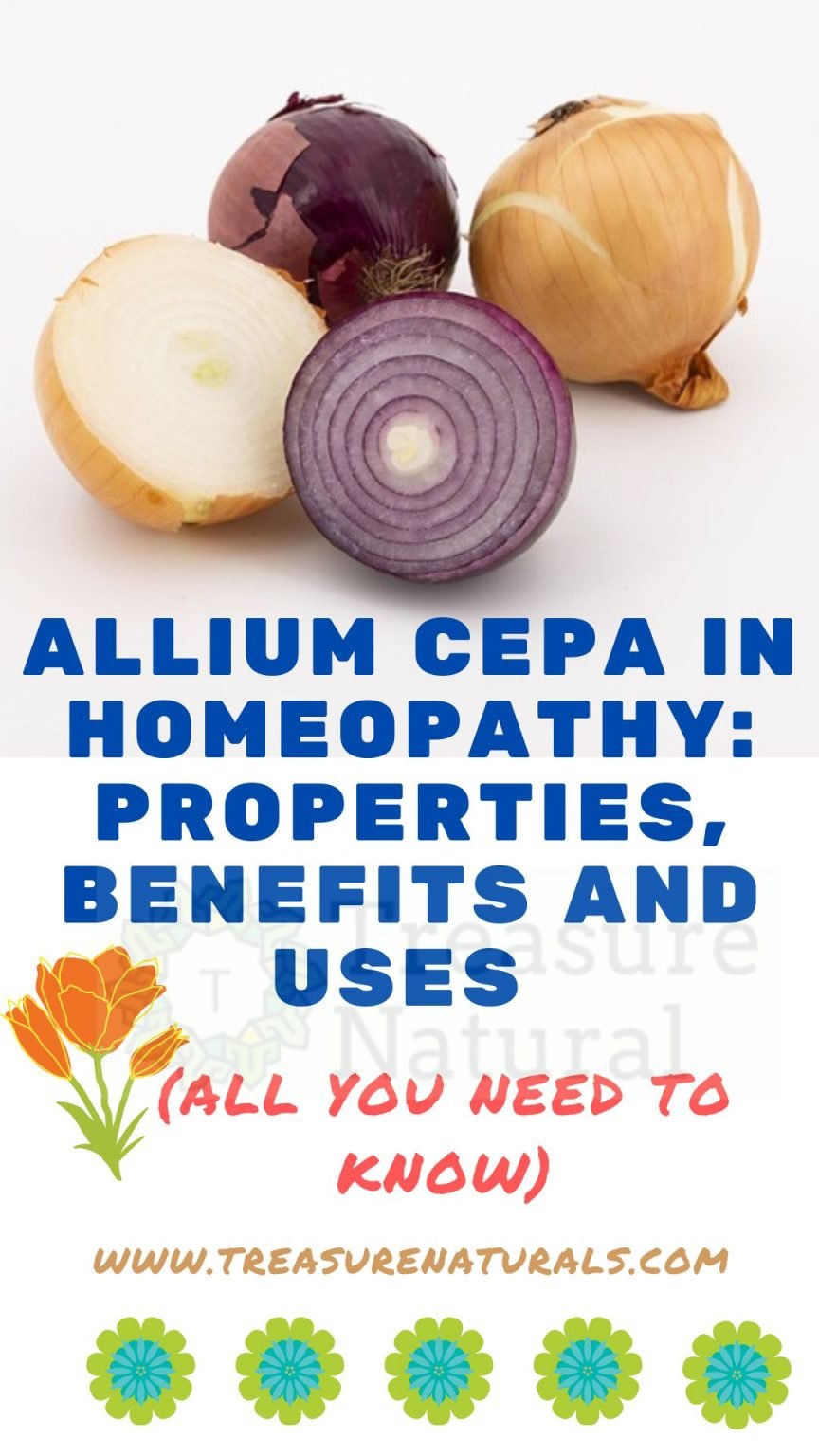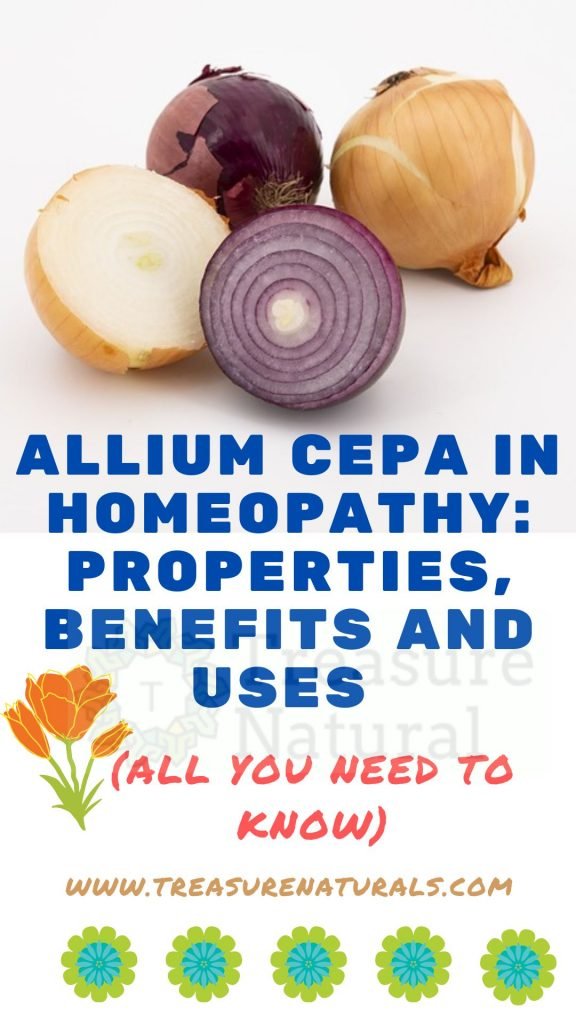 Allium Cepa is a homeopathic remedy obtained from the red onion widely used because it is useful against colds and coughs, and to treat children's colic. Let's find out better.
Allium Cepa is a short-acting homeopathic remedy obtained from the mother tincture of the red onion. Onion is a bulbous herbaceous plant belonging to the Liliaceae family.
Originally from Western Asia, its cultivation is very ancient, dates back to the ancient Egyptians and today is cultivated all over the world. It is mainly used as a food and condiment, but it is also used for therapeutic purposes for the numerous beneficial properties it possesses.
In ancient times it was customary to cure otitis and colds by hanging onion necklaces on the ears and neck, so that they could use the vapors of the active ingredients.
In homeopathy, Allium cepa is used to treat acute colds with burning nose and eyes due to its tear-inducing effect .
Other areas of application are infections in the neck and chest area, intestinal problems or (phantom) pain after amputations. The resulting complaints improve outdoors and in the fresh air; however, increase in warm rooms and in the evening.
Leading symptoms when to use Allium Cepa
Runny nose
Watery and burning nasal discharge
teary eyes
sensitivity to light
hoarseness
cough
Sore feet
---
How do you recognize patients who need Allium cepa?
The patients are anxious, melancholic people who are very sensitive to floral scents or peach skin and are often prone to hair loss or baldness. Colds are accompanied by a violent runny nose, which quickly descends into the bronchi and congests them with mucus. The resulting cough causes tearing pains in the larynx and throat. Allium cepa suffers remarkably often from sore feet with blistering and severe itching or burning.
Allium cepa adults are often dissatisfied and sad, sometimes desperate. They prefer to be alone than in company, as they generally dislike other people. When they wake up in the morning, they don't care and don't feel like working.
Allium cepa children are often dissatisfied and rather lazy. They grab everything around them and make faces. On the mental level one often observes indifference and absent-mindedness.
Allium Cepa modalities
Allium cepa is indicated for all typical symptoms that are ameliorated or aggravated by the following modalities:
Improvement:
In the fresh air
In the cold room
After urinating
Deterioration:
In the warm room
In the mornings and the evenings
Wet cold weather
light
smells
Annually at the same time (hay fever)
---
What are typical uses for Allium cepa?
Colds and flu infections
hay fever
bladder infections
sore throats
Cough
nail bed inflammation
Stump neuralgia (phantom pain).
Use of Allium cepa for Hay fever / allergic rhinitis
Running cold with excoriating secretion combined with frequent sneezing. The conjunctivae are irritated and tear. Fresh air improves the symptoms.
Dosage: 3 times a day 3 globules in the potency D6
Use of Allium cepa for Sniffles
Running cold with a sharp, sore nasal discharge and frequent sneezing. Weeping eyes and hoarse voice, often as a result of cold and wind.
Dosage: 3 times a day 3 globules in the potency D6
---
When using Allium Cepa
Onion has an irritating action on the mucous membranes of the respiratory tract and digestive tract, as well as all other plants of the same family. It is known to all that peeling and cutting onions irritates the eyes and nose. This makes the remedy suitable even in cases of gaseous colic of children. Allium Cepa is also a diuretic remedy.
It is used in the following cases
acute and chronic cold, very strong, provoked by wet cold or pollen; acute and chronic rhinitis, allergic rhinitis and hay fever
laryngitis or bronchitis with cough
colic, is in fact an excellent remedy for children's colic, which is manifested by severe pains
water retention, is an excellent diuretic and is also used in inflammations such as cystitis
ear pain, violent and increasing with coughing
---
Doses and administration
In all acute cases, dilution 5CH, 3 granules or 5 drops, even every hour.
In chronic cases, dilution 9CH, 3 granules or 5 drops, 3 times a day. In cases of allergic rhinitis, an antipsychoric is added, depending on the situation.
Allium cepa is commonly used in potencies 6X, 12X, 6X, and 12X.
Dosage forms of Allium cepa
The most common uses for Allium cepa are between D6 and D12; however, as a fresh vegetable, the onion is also often used in the form of juice obtained from sugar or poultices prepared with porridge.
Allium cepa dosage
When the symptoms appear, start with an administration of three globules every 30 minutes in the potency 6X, alternatively 12X.
This dosage is maintained for up to two hours, and in the case of very severe symptoms it can also be continued until initial relief is felt. The following day you change to a three-time dose of five globules daily.
Once the symptoms have improved, the drug should be discontinued. In the case of regularly recurring signs of illness, the potency D30 is preferred and is given once a week with five globules.
Allium cepa effect
Allium cepa acts on the respiratory tract, skin, gastrointestinal tract, bladder and nerves.
---
Who is Allium Cepa recommended to
The Allium Cepa type is often sad and melancholic and fears that its pains will become unbearable.
Allium cepa in pregnancy
Allium cepa is one of the homeopathic remedies used to treat pregnant women with colds and runny noses. The remedy is particularly indicated for droplet or smear infections that lead to the symptoms mentioned. It is best given in the early stages of a cold-related illness when runny nose occurs.
Allium cepa for the baby
Allium cepa is an important remedy for treating colds and flu in babies. The remedy is indicated in the early stages of a disease. The babies suffer from colds and sneeze frequently. The nose runs constantly. Upper lip and nostrils are sore and red. The eyes also water, although the tear fluid is rather mild and not as corrosive as the nasal secretion. Nevertheless, the eyes are red and burning. Allium cepa is especially helpful when the cold spreads to the bronchi and a cough with rattling noises develops. All complaints improve in the fresh air.
Allium cepa for horse, dog and cat
Allium cepa is used to treat runny nose with frequent sneezing in animals. The complaints worsen in the evening and when entering a warm room. They improve as soon as the animals get some fresh air.
The remedy is helpful for phantom pains after amputations. The pain is worst in the evening and when it is warm in the room.
Allium cepa side effects
Consuming garlic or garlic supplements can adversely affect the effects of Allium cepa.
This also applies to the active ingredients in aloe and squill. Otherwise, no side effects or impairments caused by other natural medicines are known.
---
Allium Cepa and other remedies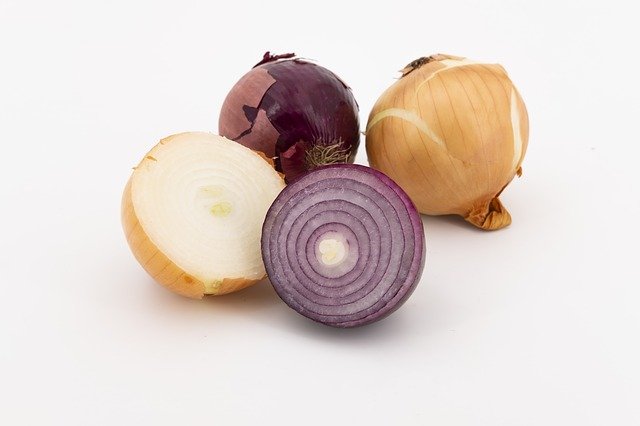 Supplementary remedies for Allium cepa are:
Phosphorus
Pulsatilla
sarsaparilla
sulfur
Thuja
Allium cepa works well with:
Calcium carbonicum
Silicea
Allium cepa is incompatible or hostile with:
Allium Cepa antidotes are:
Arnica
Chamomilla
Nux vomica
Thuja
Veratrum album
Allium Cepa similar or related Remedies:
Euphrasia
Gelsemium
potassium iodate
---