---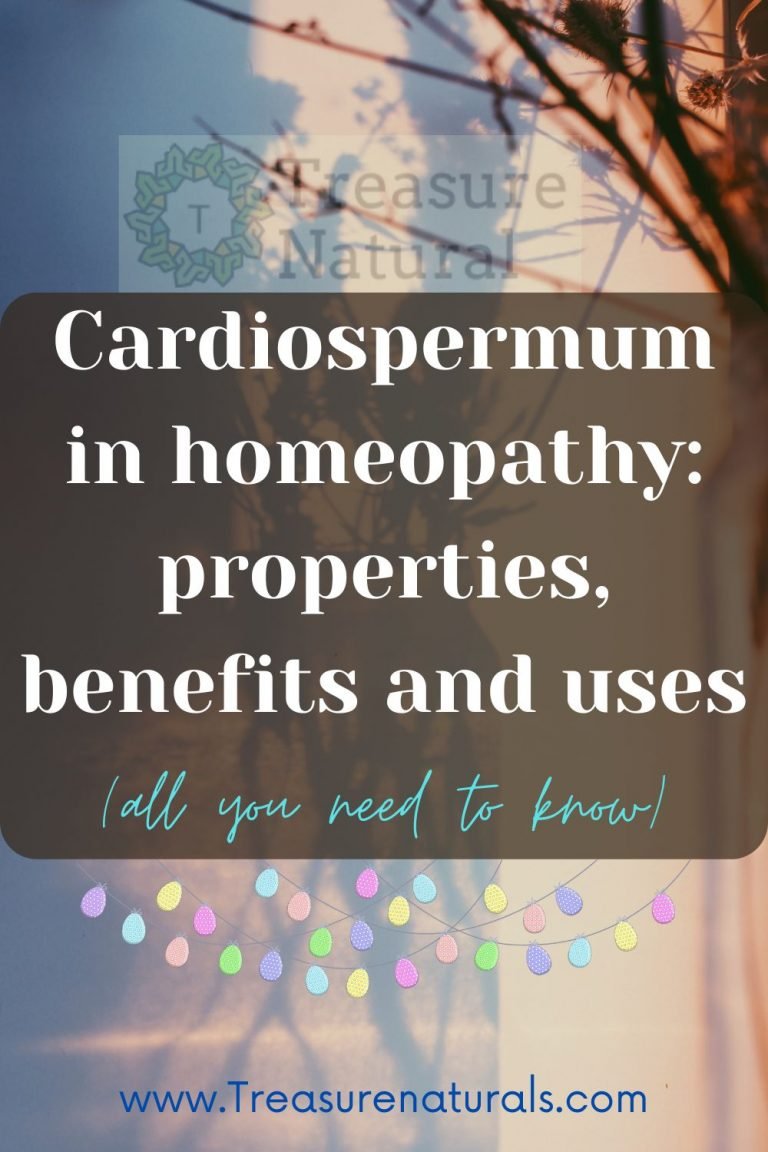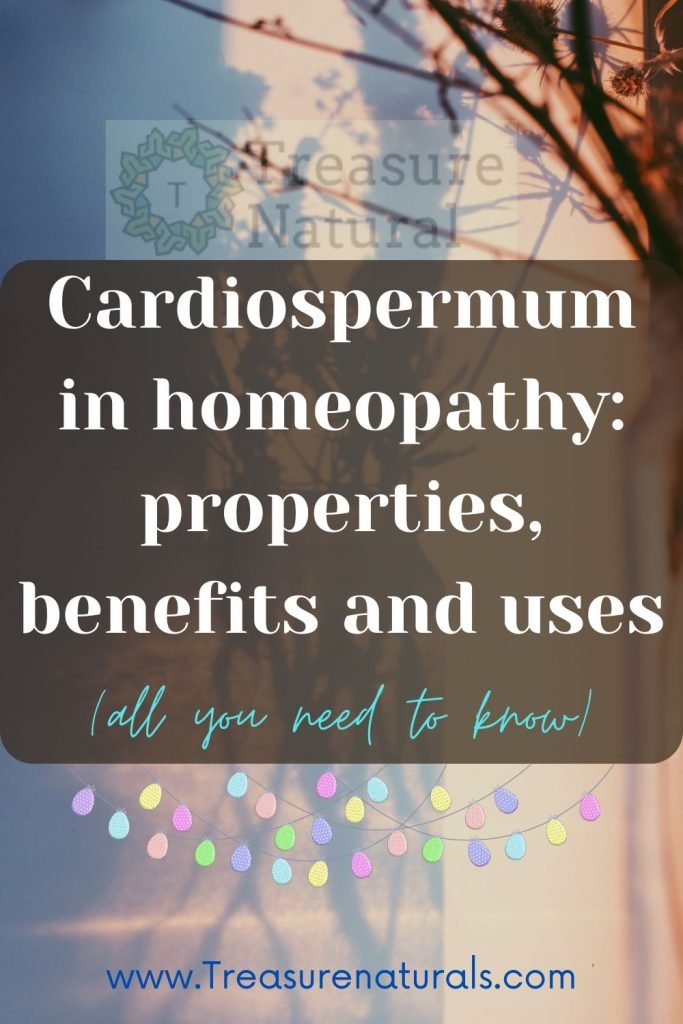 What is Cardiospermum?
Homeopathy uses the cortisone-like effect of Cardiospermum. The range of applications includes allergic, inflammatory or scaly skin diseases as well as rheumatic-inflammatory diseases, digestive and respiratory problems.
It works on inflammatory, weeping, itchy eczema caused by allergic reactions to detergents or medication or insect bites. Cardiospermum is also used for neurodermatitis and psoriasis as well as for minor burns.
The heart seed has an irritating effect, which is used in homeopathy to initiate menstrual bleeding and promote perspiration.
---
Leading symptoms
Allergy with red, itchy and watery eyes as well as a runny nose and urge to sneeze
Inflamed, red, itchy skin
Psoriasis and hives with severe itching
Painful, swollen joints and restricted movement
---
Information about the agent
How do you recognize patients who need Cardiospermum?
Cardiospermum is one of the new homeopathic remedies. Nothing is known about the appearance.
---
Modalities
Cardiospermum is indicated for all typical symptoms that improve or worsen with the following modalities:
Improvement:
Deterioration:
---
What are typical areas of application for Cardiospermum?
eczema
neurodermatitis
psoriasis
sun allergy
hay fever
rheumatism
---
Areas of application in detail
Allergy
Especially in the case of allergic reactions or inflammation caused by medication or other chemical stimuli, as well as mildly allergic, itchy or less painful reactions to insect bites.
Dosage: 3 times a day 3 globules in the potency D6
Arthritis (joint inflammation)
Deep joint pain in the lower back area in the morning (spondylarthritis) that can last for several hours. Inflammatory changes in the shoulder joint with accompanying stiffness (periarthritis).
Dosage: 3 times a day 3 globules in the potency D6
Hives
The application is indicated for allergic skin reactions or acute urticaria, chronic skin changes such as neurodermatitis or psoriasis as well as minor burns.
Dosage: 3 times a day 3 globules in the potency D6
---
Application information
Dosage forms of Cardiospermum
The usual potencies are D1 to D6, occasionally also the mother tincture. Externally, Cardiospermum is used as an ointment.
Cardiospermum dosage
Dosing Cardiospermum in potencies 2X and 6X or five drops of mother tincture is common in self-medication. Five globules or drops diluted with water are taken three times a day. In acute cases, an additional dose is taken as needed. Cardiospermum D30 is given dissolved in water once a day. The mother tincture can be used diluted for skin poultices.
Cardiospermum effect
Cardiospermum acts on the skin and the musculoskeletal system.
Cardiospermum in pregnancy
As a result of a weakened immune system during pregnancy, allergic reactions or aggravation of allergies occur more frequently in pregnant women. In particular, allergy-related skin irritations with itching and blistering can be successfully treated with Cardiospermum.
The drug can be used at any stage of pregnancy and often replaces the administration of cortisone. Good results are achieved in combination with the homeopathic Apis and external use with a homeopathic Cardiospermum ointment.
Cardiospermum for the baby
Because of the side effects, babies often do not use cortisone to treat skin rashes. Instead, the homeopathic remedy Cardiospermum is used.
Cardiospermum for dogs, horses and cats
In homeopathy, Cardiospermum is used in animals to relieve itching caused by skin rashes.
The remedy is also used for rheumatic complaints. The joints are warm, red and swollen. The animals feel pain with every movement. The symptoms are worst in the morning. The animals get better and better as the day goes on.
Cardiospermum side effects
No side effects of Cardiospermum are indicated. If there is a serious deterioration in the symptoms when using a Cardiospermum ointment, the other ingredients must be checked for possible intolerance.
---
Similar means
Rhus toxicodendron
Rhus toxicodendron and Cardiospermum have proven themselves in arthritis. Rhus toxicodendron is indicated for stiff joints and pain that decreases with continued movement.
apis
Apis is similar to Cardiospermum indicated for inflamed joints. The swollen area in Apis is bright red and the pain is stabbing.
Typical potencies: Cardiospermum is usually used in potencies D2 to D4, as a mother tincture or in the form of an ointment.
fabric type: Fresh herb in bloom
---