---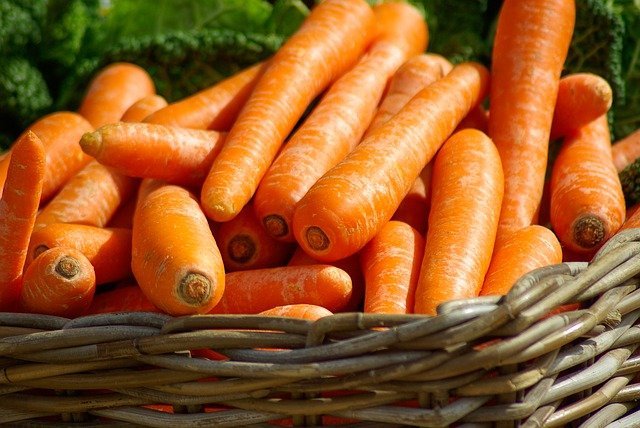 Carrot essential oil : properties, advice on use and natural remedies. Carrot seed essential oil in aromatherapy and skin care.
The essential oil of carrot is talked about for its property invigorating and purifying. It is extracted by steam distillation from the dried seeds of the wild carrot, botanically known as Daucus Carota Sativa.
The essential oil of carrot seed should not be confused with the normal carrot oil (a carrier oil).
The essential oil of carrot seed is not widely known but, thanks to its properties, should not go unnoticed! It is an excellent essential oil for natural skin and hair care. It is rich in vitamins and essential fatty acids, thanks to its toning properties it is often used for the formulation of industrial preparations for the cosmetic sector. It is widely used especially for the preparation of anti-wrinkle creams. Even in the home it can be used to make a do-it-yourself wrinkle cream.
---
Properties of carrot essential oil
Carrot seed essential oil is an excellent nutrient for the skin: it is rich in vitamins A, C, B1, B2 and carotene.
Carrot essential oil as a remedy for cellulite
It has strong draining properties so much that it is recommended in the preparation of anti-cellulite massage ointments: it helps the lymphatic system to drain away toxins and, at the same time, stimulates circulation. To prepare an anti-cellulite ointment, just add 5 drops of this essential oil to a tablespoon of wheat germ oil, an excellent carrier oil for those looking for natural remedies against cellulite.
Carrot essential oil for internal use
For internal use, the essential oil of carrot seeds is used for its purifying properties: it would help the liver to dispose of any toxic residues of the organism. Its oral intake is used to regulate intestinal functions, it would be useful against constipation and gastro-intestinal inflammation.
To relax with aromatherapy
In aromatherapy it can be used to soften the environment, indicated to perfume the areas of the house intended for relaxation.
As a skin tonic or anti-wrinkle
Seven drops of this essential oil can be diluted in a tablespoon of almond oil to nourish dry, damaged skin. With a slightly higher concentration (10 drops) an anti-wrinkle ointment can be made.
Carrot essential oil to nourish damaged hair
A nourishing pack for dry and brittle hair can be obtained by diluting 15 drops of carrot seed essential oil in a tablespoon of macadamia oil, number one in hair care and for regulating the secretion of sebaceous substances in the scalp.
Carrot essential oil to nourish the skin
Diluted in almond oil or coconut oil, it is perfect for deeply nourishing the skin.
---
Where to buy carrot essential oil
The essential oil of carrot is not very popular so it is difficult to find in health food stores and specialized workshops in natural products.
The combinations recommended in aromatherapy see its use in conjunction with:
black pepper essential oil
essential oil of geranium
lemon essential oil
cedar essential oil
The essential oil of seeds of carrots has a sweet aroma and slightly woody and spicy. For internal use, experts recommend taking a single drop to be taken twice a day for a period not exceeding one month.
---