---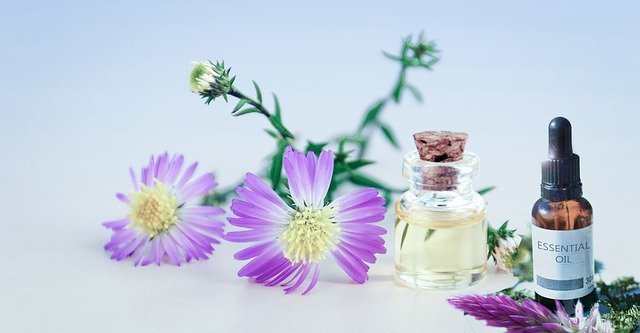 List of essential oils with properties, dedicated cards, where to buy them, prices, production and all the information on the uses of essential oils.
It is necessary to specify that, before use, any essential oil must be diluted in a carrier oil. A dilution is essential because essential oils, being rich in the most disparate active ingredients, would risk having sensitizing or even irritating effects for the skin.
The uses of essential oils are innumerable. The uses range from the preparation of creams, perfumes, do-it-yourself remedies, personal care, personal hygiene, skin care, hair up to medicinal preparations. Recently, the use of essential oils has arrived in the culinary field: there are several chefs who flavor dishes with a few drops of essential oils. Not all essential oils are edible so they cannot be used in the kitchen or for internal use.
Some essential oils are toxic therefore, before using them orally, it is necessary to consult an expert herbalist or your doctor. Many essential oils can interfere with the absorption of certain drugs or have serious side effects. In general, the use of essential oils orally is not recommended, therefore as a supplement or do-it-yourself medicinal remedy.
It is famous for its antibiotic and antimicrobial properties. From the essential oil of star anise, an indispensable substance is extracted for the preparation of vaccines by pharmaceutical companies.
It is used as a natural remedy for other emotional ailments such as depression and nervousness. Perfect for the preparation of DIY perfumes with a sweet and fruity note. It is among the most popular essential oils.
By diluting 10 drops of basil essential oil in a tablespoon of sweet almond oil, you can get an excellent ointment to counteract muscle pain, spasms, rheumatism and menstrual pain.
Bergamot essential oil is used to treat psoriasis or to mitigate skin depigmentation (such as vitiligo). Very useful, in daily practice, as a natural repellent against insects.
Cananga odorata is highly appreciated for the scent of its flowers whose essence is known throughout the world as ylang-ylang. Don't you know its perfume?Strange! Since for a long time it was counted among the ingredients of the famous Chanel n.5.
It is a little used essential oil but not ineffective. It is particularly suitable for those looking for natural remedies against cellulite. Thanks to its properties, it can be used as a tonic for the skin or anti-wrinkle.
Particularly suitable for hair care and to counteract water retention. It is counted among the natural remedies for hair loss and alopecia. Useful in case of greasy and greasy hair.
Excellent natural remedy to lighten and heal hematomas. Its remarkable properties make it a highly sought after essential oil. In aromatherapy, cypress would act as a natural antidepressant.
Lemongrass essential oil is extracted by steam distillation from the leaves of the Cymbopogon nardus plant. It has strong antiseptic properties. It can be used to strengthen a shampoo or to chase moths out of the kitchen.
In case of cystitis and intimate itching, it is possible to take advantage of the refreshing properties of the eucalyptus essence. Just add 10-15 drops of eucalyptus essential oil in 300ml of hot water.
Jasmine essential oil is widely used in aromatherapy to the point of being nicknamed "the King of Oils". It is a very versatile essential oil and for this it costs a lot. The production costs are such as to make it difficult to find pure.
The modulating action on the activity of the sebaceous glands, added to the antiseptic properties, make the essential oil of geranium perfect for the treatment of oily skin, acne and for the care of oily and greasy hair.
Juniper essential oil has purifying and draining properties, useful for detoxifying the body in a natural way. Juniper essential oil acts on both the kidneys and the lymphatic system, helping our body to expel toxins and waste.
It is among the most popular essential oils. Among its applications, we see that it is used as a healing agent for sores, burns and to speed up the healing process from an insect bite. In natural cosmetics, lavender essential oil is appreciated for its effect against acne and dermatosis. Lavender essential oil prices are very affordable.
Lemon essential oil can be used to whiten teeth, to strengthen nails, to disinfect, to eliminate cellulite, for beauty masks and to optimize manicure.
In daily practice, mandarin essential oil can be used to prepare insecticides, repellents or excellent cosmetics and ointments.
It is considered a natural anxiolytic, excellent against menstrual pain and has antispasmodic properties. It is to be added to the list of essential oils that cannot be missing at home.
A remedy for headaches? Just massage your temples with an ointment given by: 10 drops of lavender essential oil, 2 drops of mint essential oil to 50 ml of vegetable oil (even olive oil!).
Palmarosa oil is famous for being an effective natural repellent against mosquitoes and other insects. It is effective as an anthelmintic (effective in treating worms that can infest the body) and has antifungal properties.
Patchouli essential oil is famous for its stimulating and invigorating properties. Among its active ingredients we point out the germacrene A, an active ingredient known for its germicidal and antibacterial properties
The essential oil of black pepper can be used in the kitchen to flavor dishes but paying close attention to the dosages. This oil is rich in nutrients: it is a good source of minerals such as iron, potassium, magnesium, calcium and selenium. It also provides vitamin A and vitamin K. It is not without side effects.
Petitgrain essential oil is recommended for acne, excessive sweating, oily hair and skin impurities. You can add a few drops of this essential oil to neutral skin care products.
Grapefruit essential oil is excellent for the composition of ointments to be used for anti-cellulite massages.
Given the production difficulties, it is a rather expensive essential oil. In natural DIY cosmetics, rose essential oil can be used for the preparation of anti-wrinkle creams, thanks to its smoothing properties.
Rosemary is popular for its stimulating and purifying properties, its essential oil has always been used for its cardiotonic and anti-cellulite properties. Its essential oil can be used to lighten hair
There are several varieties. It is an excellent natural remedy for mouth ulcers and can be used to soothe various ailments.
There are two types from different species. Both can be used to relieve ailments such as colds, fever and inflammation of various kinds.
Thanks to its healing and disinfectant properties, tea tree essential oil is often used in natural cosmetics for sensitive skin or to treat acne; thanks to its disinfectant power, tea tree essential oil is also used for household and linen cleaning.
Thyme essential oil has been shown to be effective against various fungi, so much so that it is considered an ancient natural remedy to counteract the classic mycosis of the toenails. This is just one of many possible uses.
Vanilla essential oil can be used in the food sector but also in the cosmetic and perfumery sector. For natural DIY cosmetics, vanilla oil can be used for hair care.
Wintergreen leaves have been used since ancient times to soothe respiratory problems and inflammation such as coughs, sore throats and colds. The plant, as well as its essential oil, can be used to relieve muscle pain, tension and stiffness.
An aromatherapy, orange blossom essential oil is highly prized and appreciated above all by artists: it would seem a good natural remedy to find the right creative inspiration.
For massages, simply dilute a few drops of ginger essential oil in almond oil. Useful in massages to relieve muscle pain, indigestion, weakness and circulation problems.
Production of essential oils
The essential oils of citrus fruits can be defined as essences and are generally prepared with the cold pressing of the peel. Among citrus fruits, from some plants such as bitter orange, different essential oils can be produced, it is the case of the essential oil of Neroli, Bitter Orange and Petitgrain produced with different techniques and vegetable portions. Another production technique of essential oils sees a process of extraction by enfleurage, ie cold through the use of solvents.
In most cases, essential oils are produced by steam distillation.
---