---
Fenugreek essential oil : properties, contraindications, where to find it, cost and how to use it to exploit its multiple benefits.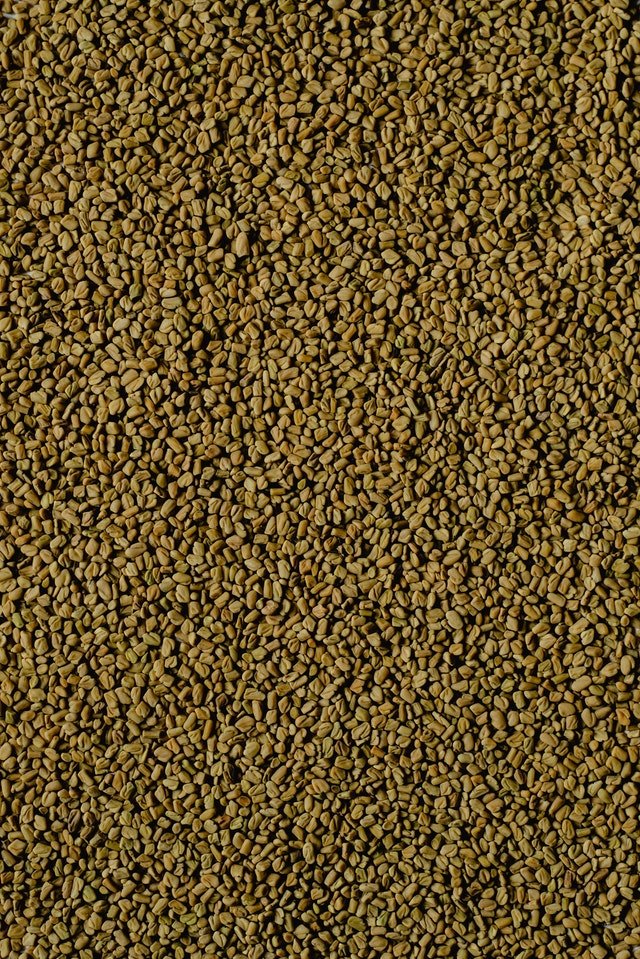 Fenugreek essential oil is extracted from the seeds and leaves of the botanical species Trigonella foenum graecum, popularly known as fenugreek. Yes, the seeds are the same portion of fenugreek intended for human consumption!
---
Fenugreek essential oil, properties
This essential oil is rich in volatile compounds and alkaloids which give it its typical properties. The oil extracted from fenugreek is famous for its antiseptic, stimulating, carminative, draining, expectorant, laxative, stomachic and toning properties.
Due to its draining, stimulating and toning properties it can be used for anti-cellulite massages and massages to firm the skin. By massaging the skin with an ointment given by a vegetable oil (almond oil, olive oil …) and a few drops of fenugreek essential oil, making circular movements, it will stimulate the micro-circulation of the blood so as to counteract retention water and firm the skin.
---
Fenugreek essential oil
This essential oil is obtained from the seeds and leaves of fenugreek, by means of a solvent extraction process. Its use for internal use is not recommended. To make the most of the properties of fenugreek essential oil, it can be added to creams, shampoos or any carrier oil.
Added to the shampoo, fenugreek essential oil exerts a large number of beneficial properties on hair and scalp.
Just 2 drops of essential oil are enough for a neutral-based cream or natural shampoo to achieve the desired effect.
---
Fenugreek essential oil, contraindications
The essential oil of fenugreek, if not used for internal use, has no particular contraindications other than those typical of each essential oil.
An essential oil is highly concentrated in active ingredients and for this reason it should NEVER be used pure on the skin. Before using fenugreek essential oil you MUST  necessarily dilute it in a carrier oil or carrier oil.
A carrier oil not only has the ability to convey essential oils, favoring their application and absorption, at the same time they nourish the skin and provide additional active ingredients useful for body care.
Essential oils are rich in phenols and aldehydes, these are active ingredients that can cause severe skin irritation if not diluted in a vegetable oil that acts as a "carrier".
Choose the most suitable vegetable oil based on the benefits you intend to obtain. For example, if you want stronger and shinier hair, choose jojoba oil  if you want to reap the benefits of fenugreek essential oil on the skin, then choose sweet almond oil which is highly moisturizing, absorbent and soothing.
Among the typical contraindications of fenugreek, we point out that its essential oil has a not very pleasant smell. The smell vaguely resembles that of tobacco.
---
Fenugreek essential oil, where to buy it
If you are wondering where to buy fenugreek oil , you can count on the online purchase: in herbalists it is not very easy to find!
Once purchased, fenugreek essential oil must be stored at a temperature below 25 ° C and in hermetically sealed bottles. Store the product in an area away from direct light.
---