---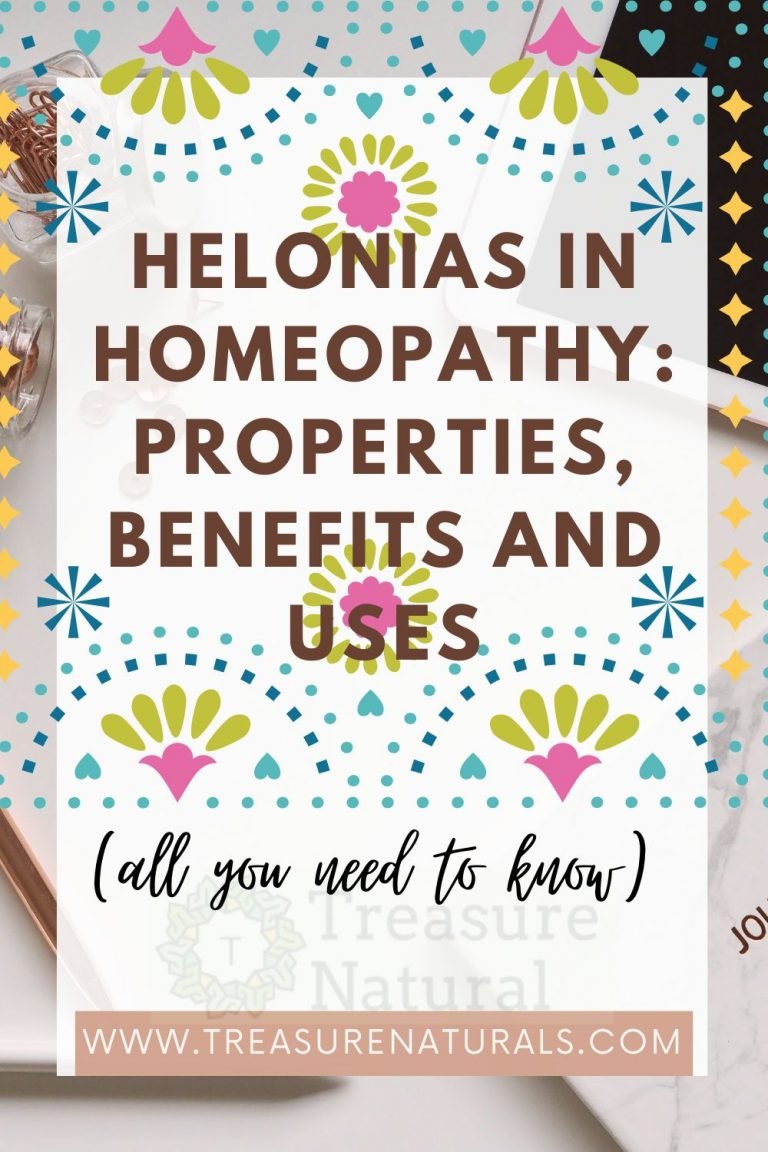 What is Helonias?
Helonias is used in homeopathy for various diseases of the female genital organs. It is said to be helpful when women with abdominal pain are also exhausted and overstimulated. You may be overworked, but you still feel comfortable and enjoy working. The diseases go with weakness, exhaustion and back pain. The women work a lot to distract themselves.
---
Leading symptoms
Exhaustion from hard mental or physical exertion
irritability
uterine prolapse
---
Information about the agent
How do you recognize patients who need Helonias?
Helonias adults are deeply saddened and cannot take contradiction. Mental occupation and distraction improve the condition. Thinking about the symptoms makes them worse. The women prefer to be alone when they are not doing well.
Helonias children are lazy and easily irritated when contradicted. They don't like advice, good tips or conversation. They are constantly nagging, dissatisfied and very critical.
---
Modalities
Helonias is indicated for all typical symptoms that are improved or worsened by the following modalities:
Improvement:
Deterioration:
contact
dress print
Move
pregnancy
---
What are typical applications for Helonias?
uterine prolapse
lower back pain
exhaustion
diabetes
kidney inflammation
---
Areas of application in detail
Diabetes
Increased urination. Urine is clear and contains protein, phosphate and sugar.
Dosage: 3 times a day 3 globules in the potency D6
Exhaustion/weakness
Exhaustion combined with abdominal discomfort. Better at work. The nerves are overwrought and the mood depressed.
Dosage: 3 times a day 3 globules in the potency D6
Uterine prolapse
Drawing pain in the lower back with prolapsed uterus, often after a miscarriage.
Dosage: 3 times a day 3 globules in the potency D6
Kidney problems
Inflammation of the kidneys in pregnancy with persistent vomiting.
Dosage: 3 times a day 3 globules in the potency D6
---
Application information
Dosage forms of Helonias
Helonias as a homeopathic remedy is usually prescribed as globules.
Dosage of Helonias
Helonias D6 is usually used three times a day and in the potency D12 twice a day. In the case of acute symptoms, the remedy can also be taken at intervals of 5 to 10 minutes. As soon as the symptoms improve, the dose intervals are increased.
Effect of Helonias
Helonias acts on the female reproductive system, the urinary tract and the central nervous system.
Helonias in pregnancy
Helonias can be given for lower back pain during pregnancy or after a miscarriage. The homeopathic remedy can also be prescribed for kidney infections during pregnancy. The disease is accompanied by violent and constant vomiting. Self-treatment with Helonias for kidney inflammation is not recommended.
Helonias for the baby
Helonias is not usually used in babies and young children. In teenagers, it can be prescribed to treat menstrual cramps and delayed first menstrual bleeding.
Helonias for dog, horse and cat
Helonias is said to be helpful in treating kidney infections in animals. The infection becomes noticeable through increased urine output and admixture of blood or pus in the urine.
Side effects of Helonias
So far there is no evidence of side effects when taking Helonias.
---
Similar remedies to Helonias
Potassium carbonicum
Helonias and Kali carbonicum are often given for exhaustion or low back pain after childbirth or after a miscarriage. Kali carbonicum is indicated if the symptoms improve with exercise.
Typical potencies: Helonias is mostly used in potencies 6X and 12X.
fabric type: plant
---