---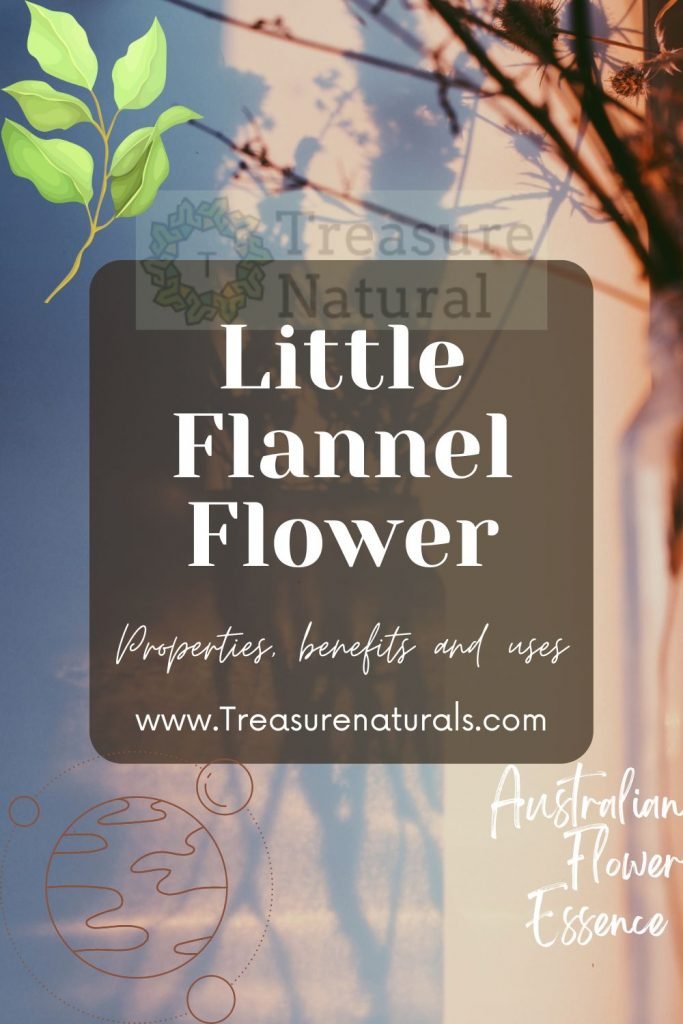 Little Flannel Flower is an Australian floral remedy obtained from Actinotus minor that promotes spontaneity and lightness, even on a physical level, and is also useful in case of contractures. Let's find out better.
---
Description of the plant
Actinotus minor – is the smaller version of Flannel Flower (Actinotus helianthi), with similar velvety flowers.
Often it is not noticed because it is hidden by larger plants, as symbolically we can think of what is hidden in us and we do not want to see. It grows in moorlands and forests on rocky slopes in the New South Wales area.
The flowers are white, dense, fluffy, one sixth smaller than the Flannel Flower, and are gathered on thin flexible and strong stems.
---
Property of Little Flannel Flower
The main function is to reconnect with the 'inner child', both of adults and children, favoring the discovery of joy, playfulness, innocence, complicity and cheerfulness. Suitable for children who appear to be older than their age, who miss the opportunity to enjoy childhood; for adults, and in particular for parents, it helps to rediscover the playful side and let go, having fun with children and other adults.
It favors spontaneity and lightness, even on a physical level, improving, for example, the contractures, heaviness and 'mental' rigidity manifested on the body.
It helps to alleviate the excessive seriousness and rigidity in children and adults, and the excessive severity and rigor of adults and parents. Little Flannel Flower's 'lesson' is to learn to be spontaneous and let our inner child express himself without fear.
Little Flannel Flower is contained in the Physycal Wellness, Sexuality and Stress Stop Compounds. In the line LOVE SYSTEM is in Stress Stop spray for body and environment, Sensuality spray for body and environment, Stress Stop cream, Body Love cream, Smoothing face and neck eye gel Calm and Clear tension effect.
---
Preparation and use
In a 30 ml bottle, combine ¾ of natural water and ¼ of brandy to preserve the product; add 7 drops for each chosen flower. 7 drops of this personal blend are taken under the tongue, morning and evening, upon awakening and before bed.
The drops can also be applied locally as well, combined with neutral cream as a carrier, in the bath water or vaporized in the environment to create a harmonious place.
They can also be prepared without brandy, making sure that they do not degrade (if necessary, the preparation is repeated). They can be diluted in a little water or herbal tea, even for children.
---