---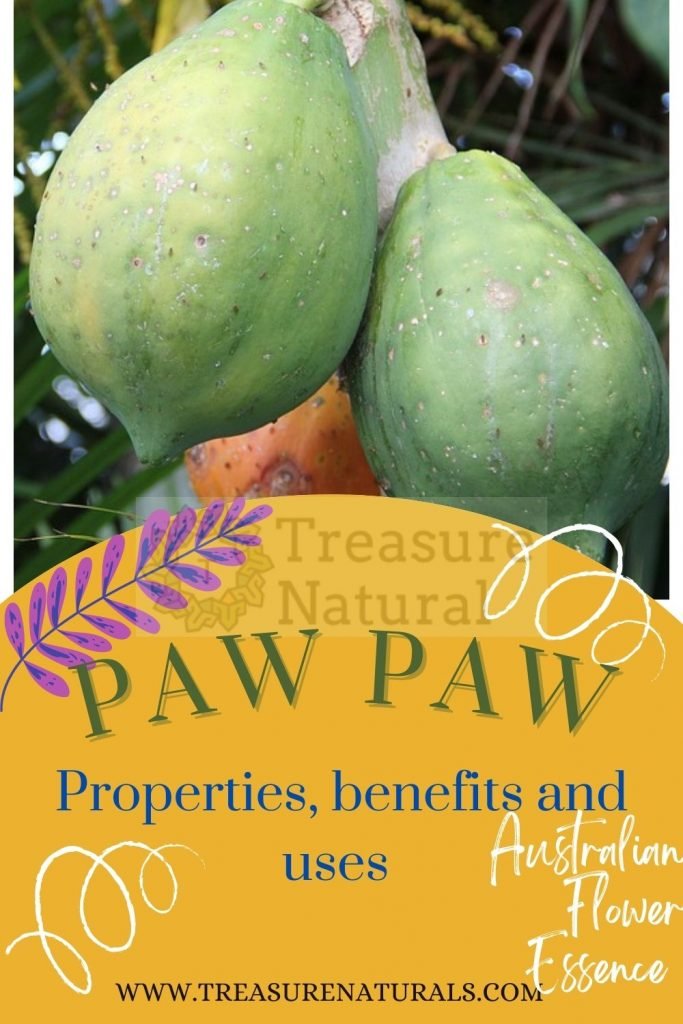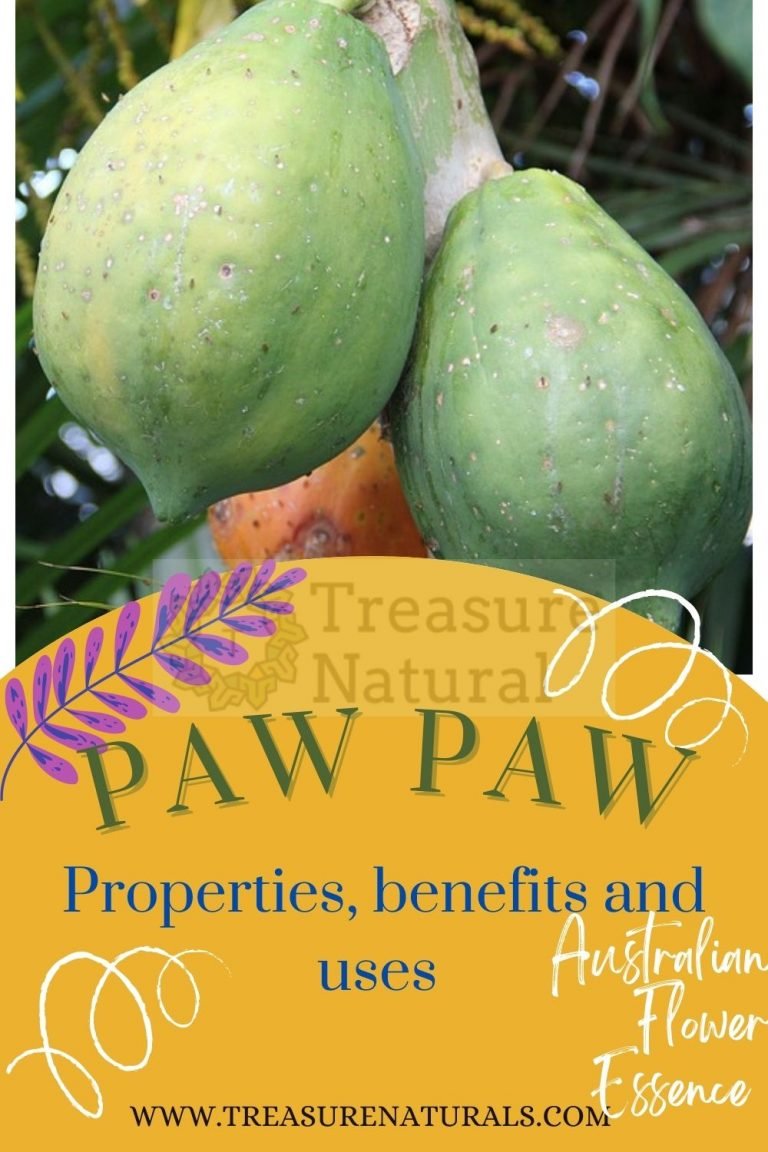 Paw Paw is an Australian flower remedy made from Carica papaya. Useful for relieving emotional tension and improving mental clarity, it also aids in the digestion of proteins. Let's find out better.
---
Description of the plant
Carica papaya – Evergreen tree native to Mexico that can reach 8 m in height, with palmate leaves up to 60 cm wide. It has a straight and narrow trunk, which branches off at the top in a mass of leaves and fruit.
Known by the common name of Papaya, the fruit is a large berry with a diameter of 10-50 cm and an oblong shape, born from the white and succulent female flowers and has a delicate consistency; the fruits can weigh up to 9 kg.
Papaya is known as a consumable fruit and has some remarkable properties to aid in the digestion of hard-to-assimilate foods.
---
Paw Paw property
Promotes orientation and direction when decisions need to be made, relieving emotional tension and strengthening the intuitive process to find solutions without feeling overwhelmed by responsibility
Promotes the ability to focus on the problem, lucidity and clarity.
Improve the assimilation and integration of information and new ideas; therefore useful for students of all ages and for anyone who has this need by attending courses and seminars.
On a physical level it promotes the assimilation of nutrients and the digestion of proteins.
Paw Paw is contained in the Concentration, Electro, Stress Stop and Travel Compounds. It is available in Stress Stop spray for body and environment, Travel spray for body and environment, Stress Stop cream, Travel cream, Face and neck smoothing eye gel Calm and Clear tension effect.
---
Preparation and use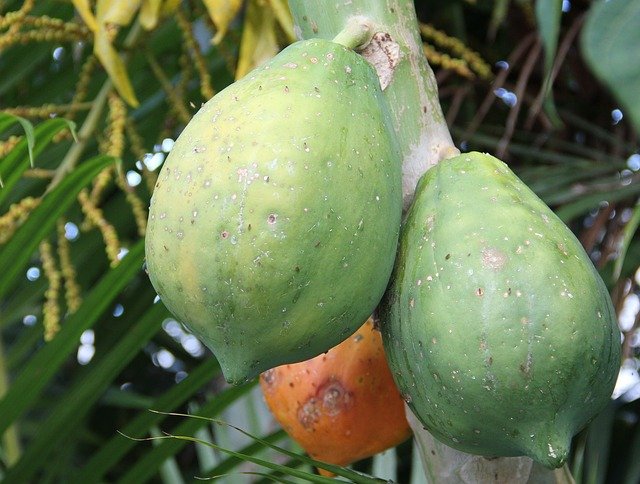 In a 30 ml bottle, combine ¾ of natural water and ¼ of brandy to preserve the product; add 7 drops for each chosen flower. 7 drops of this personal blend are taken under the tongue, morning and evening, upon awakening and before bed.
The drops can also be applied locally as well, combined with neutral cream as a carrier, in the bath water or vaporized in the environment to create a harmonious place.
They can also be prepared without brandy, making sure that they do not degrade (if necessary, the preparation is repeated). They can be diluted in a little water or herbal tea, even for children.
Paw Paw is suitable for students especially in the exam period, and for those who get discouraged if they have little time to study, because it helps take the first step.
Considered an acute and fast-acting remedy, it can be taken in single doses whenever you feel overwhelmed or have trouble integrating a large amount of new information. Therefore useful before or after a seminar or a conference to assimilate ideas and information.
With Crowea for digestive and abdominal disorders.
---