---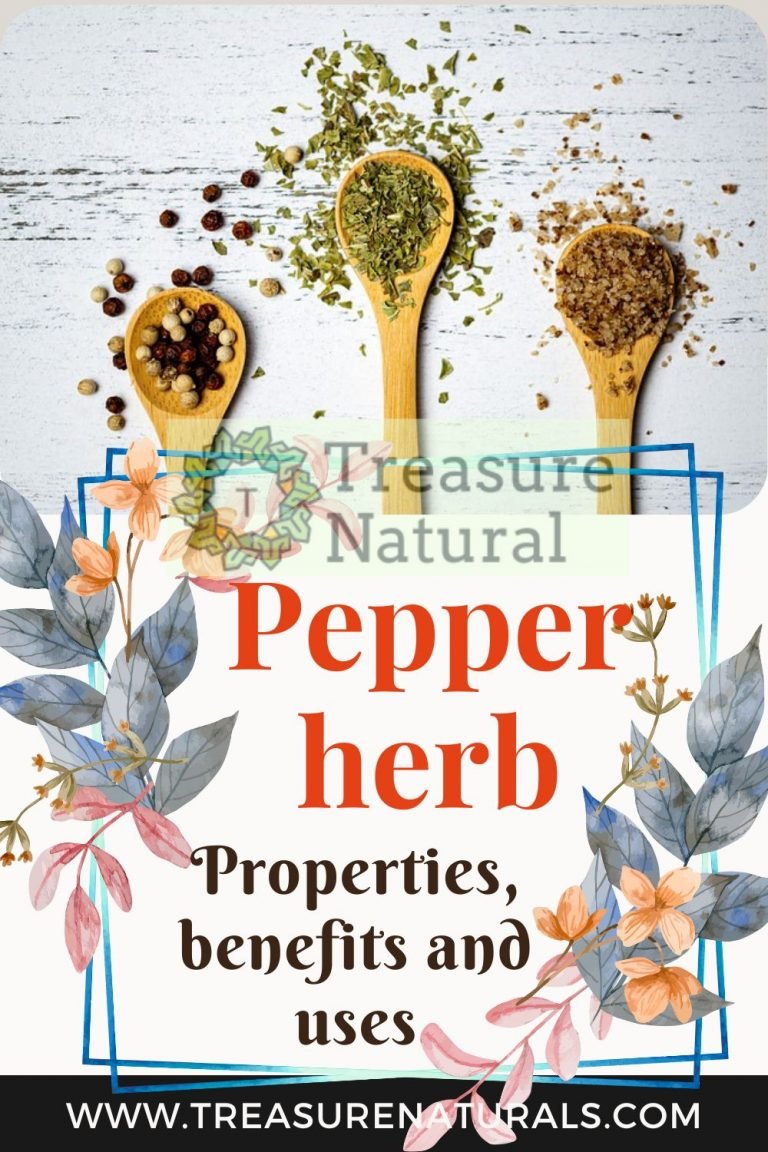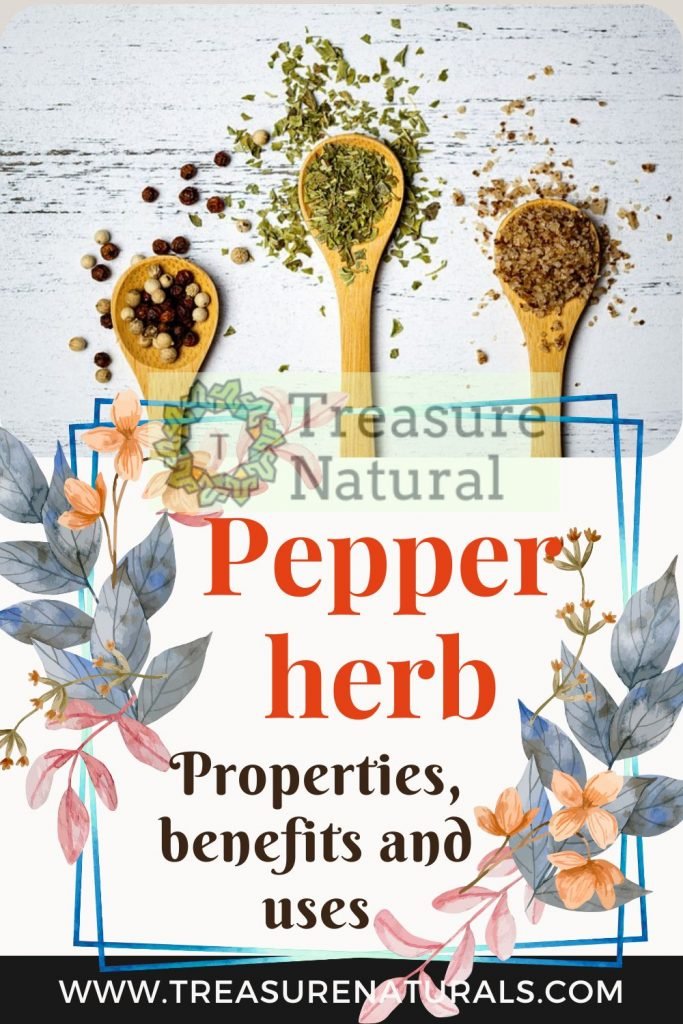 Pepper grass is an aromatic plant with aphrodisiac properties, also used in cooking to give perfume to both savory dishes and drinks, and is also a useful natural remedy.
---
Pepper herb: plant
Native to Western Asia, it is widespread throughout Italy except in Puglia and Sardinia and, more generally, in the Mediterranean basin, this herb is above all with the name of water pepper (scientific name Polygonum Hydropiper > or Hydropiper Persicaria).
It is an annual herbaceous of the Polygonaceae family that grows, even submerged, in humid and muddy environments, especially rivers, ponds and lakes, and can reach 60 cm in height.
The leaves , dark green, oblong and pointed, are reminiscent of those of the peach tree and stem. The penetrating and spicy aroma has given rise to its common name. The flowers, distributed in ears, open between July and October. The fruits are crushed achenes.
There are other species with similar names that it might be confused with.
Nepeta pepper herb
There are other similarly named plants with which the pepper herb should not be confused, including the pepete nepeta herb, also known by the names of 'nepeta peperina' and 'peperina herb', again for its very similar aroma to that some pepper.
However, it is a perennial plant of the Labiate or Lamiaceae family.
Pepper grass, alfalfa and meadowsweet
There are several plants that correspond to this name, including alfalfa or broadleaf lepid (Lepidium latifolium) and meadowsweet or spirea (Spiraea filipendula)
These plants, however, have nothing to do with actual pepper weed, as they all belong to different families. However, they have in common the Asian origin, the structure, the behavior and the flavor.
Spirea is known for its inflammatory activity. The lepid, also present in Italy, loves uncultivated and sterile lands, and is called 'mustard grass'. Water pepper has lanceolate leaves, which contain several active ingredients, responsible for its pungent flavor.
Pepperella herb
For the Tuscans, it is the other name of the Lepidum Latifolium. In the provinces of Teramo and Pescara, the pepper herb is called 'peperelle' instead.
Pipernaut
The piperna grass, also known as the Ischian grass or pipernia, is instead the wild thyme. It also has a slightly spicy aroma but with a bitter aftertaste. It grows spontaneously, all over Europe.
It differs from pepper grass in that it can reach over 70 cm. In addition, its creamy-white flowers appear already in spring, and are accompanied by green leaves.
Piperine herb
By piperine we mean the Piper nigrum, or the plant from which black pepper, green pepper and white pepper are obtained.
It has nothing to do with pepper herb, in fact it takes its name from piperine, the active ingredient that gives its berries spiciness.
Slimming piperine herb
One of the characteristics of piperine is its stimulating function, which seems to be able to facilitate weight loss.
Peppermint herb
Don't confuse pepper herb with peppermint. The latter is another perennial herb common in Europe, which belongs to the same family as the pepper herb. It too has lanceolate leaves, and blooms in midsummer, but has rhizomatous roots and prefers humid environments. And above all it has a fresh and minty scent that piperine does not have.
It also has aromatic and pharmacological properties, and in botany, the new shoots are used to renew the soil. Mentha piperita is mainly used in distilleries.
Herb, pepper and savory
Although vaguely similar, savory must not be confused with pepper herb.
Savory (Satureja horticola) is one of the best known aromatic herbs, used in the kitchen to give taste to dishes, it has a prostrate bearing, that is, its branches extend horizontally. Leaves, rounded, wrinkled and of a blue-greenish color have also earned it the nickname of 'anchovy grass'. It has white flowers, small and calyx, tending to violet. Its erect, fleshy and woody stem, on the other hand, tends to reddish purplish, and goes well with small and black fruits.
The douglasii variant, also known by the Spanish term of yerba buena, which was also the original name of the city of San Francisco, is widespread on the Pacific coast .
---
Pepper grass: properties
It is a plant with antibacterial virtues, able to support digestion . Thanks to its essential oils, such as cervacrol, cimolo, tannic substances, and mineral trace elements and enzymes, it also has carminative and expectorant properties.
Also called "Satyr's herb" for its aphrodisiac properties, it was much loved by ancient Romans and Greeks, who used it to fight gout, nosebleeds and to stimulate appetite.
It was therefore not only appreciated for treating flatulence, diarrhea and indigestion, but also to counteract impotence and frigidity, fever and intestinal worms. Its stimulating power seems to have an anti-aging action , useful for tired skin, brain and limbs.
---
Pepper grass: cultivation
In nature, the pepper herb grows spontaneously in arid and stony areas. It therefore adapts to any type of soil, but prefers soft, light and well-drained ones.
It tolerates drought well but not frost. In winter, it can be protected under an open cloth (to prevent condensation) of non-woven fabric or nylon . It can be placed both in the sun and in the shade and does not need a lot of water.
Not giving aromatic herbs a lot of water is important, as it favors the accumulation of essential oils, making the leaves more fragrant! It is very useful in the vegetable garden as its strong smell keeps aphids and other insects at a distance.
For this same reason, it can be grown alongside courgettes, spinach, onions and beans. In fact, it is also known as 'bean grass'.
Pepper grass can also be grown in pots, as long as it is kept in a sheltered place. It blooms between July and August and multiplies by sowing.
---
Usage pepper herb
The fresh leaves and flowering tops of the pepper herb are used, which are harvested throughout the vegetative period. It is perfect for flavoring second courses based on cheese and eggs, but also broths, poultry, beef and vegetable side dishes.
Ingredient of Herbes de Provence , together with thyme, rosemary and oregano, its slightly spicy flavor makes it ideal also for stews and grilled meat and fish. It was no coincidence that it was called 'pepper of the poor'.
It is very common in the kitchens of Molise, Umbria and Abruzzo, where it is added to cans for tomato preserves. In Bulgaria, however, it is the queen herb of moussaka.
It is therefore harvested in August to be used all year round. It is cut a few cm from the ground, and left to dry in the shade, chopped and stored in glass jars.
---
Herb pepper recipes
Little known but very aromatic, it goes well with sauces, chickpea soup and boiled potatoes, both fresh and dry.
Can pepper herb be used instead of thyme?
Savoreggia or false thyme is also used a lot in cosmetics. It is in fact contained in toothpaste and soap. A decoction pack appears to be an effective anti-wrinkle.
But it is considered to be just as stimulating for the scalp, just add it to the shampoo. It also stimulates the body when used to take a bath or foot bath.
Can pepper herb be used in place of sage?
It is also suitable for cooking soups and legumes, as it hinders the formation of intestinal gas and air in the belly, just like sage.
Can pets eat pepper grass?
It is from the same family as catnip and mint, so it can be given to cats without any problems. This aromatic herb is also non-toxic to dogs, who appreciate it for their smell. And it has beneficial properties for the rabbit as well.
Chickpea soup with pepper herb
A recipe for 4 people that can be prepared the night before. Ingredients:
350 grams of canned chickpeas already cooked
200 gr of tomato
4 slices of homemade bread
1 sprig of rosemary
1 sprig of savory
1/2 glass of white wine
1 clove of garlic
1 chilli
Preparation. If you have dried chickpeas, rinse them and let them soak for 24 hours and then rinse them thoroughly. If you use canned chickpeas, drain them and put them directly in a pot with water over very low heat.
Meanwhile, in a pan, fry the garlic, rosemary and anchovies for about 10 minutes. Add the wine and wait for it to evaporate before adding the tomato and pepper herb. Continue cooking for 15 minutes. Pour the sauce into the pan, raise the heat and cook for another 45 minutes. Serve the soup with the slices of toast.
Sea bass baked in foil with potatoes and pepper grass
This is a quick and light second course, which can also be prepared with fresh and seasonal fish, such as sea bass, sea bream or mullet. Ingredients:
3 sea bass of 400 gr each
600 gr of potatoes
5 cloves of garlic
200 gr of cherry tomatoes
1 bunch of thyme
1 bunch of savory
6 sprigs of rosemary
3 sprigs of myrtle
1 lemon
Preparation. Rinse the sea bass, which you have scaled and gutted, under running water. Let them drain. Peel the potatoes, rinse them and cut them into cubes. Wash the cherry tomatoes and then cut them in half. Also wash the lemon and slice it. Inside each sea bass put: 1 slice of lemon, 1 clove of garlic, 2 sprigs of rosemary, 1 of myrtle, savory and thyme. Add the salt.
Arrange the fish on a sheet of baking paper, wrap them and cover them with a large enough aluminum foil. Above, add the potatoes, cherry tomatoes and 2 cloves of garlic. Season with oil, another pinch of salt and a squeeze of lemon juice. Bake at 200 degrees for about 40 minutes. Check the potatoes and turn them if necessary.
---