---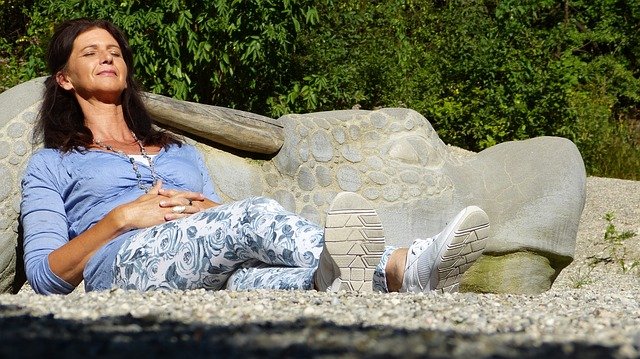 Gentle help with Schuessler salts: Various salts are said to alleviate menopause with its symptoms such as hot flashes and sweating. For example, No. 8 and No. 7 are considered suitable Schuessler salts against sweating. A combination of several salts is often recommended. Read here which Schuessler salts should make the menopause more bearable.
---
Schuessler salts: Menopause in general
Hormonal changes during menopause are often accompanied by physical and/or psychological problems. On the other hand, many women use alternative methods such as Schuessler salts. According to the Schuessler theory, menopause requires a basic supply of various minerals such as:
No. 1 Calcium fluoratum – for tissue elasticity
No. 2 Calcium phosphoricum – for muscle relaxation and bone formation
No. 7 Magnesium phosphoricum – for heart, nerves, glands, digestive system and vegetative nervous system
No. 8 sodium chloratum – for the fluid balance and the mucous membranes
No. 11 Silicea – for the nerves
#21 Zincum chloratum – for sex hormones, sexual desire and mucous membranes
No. 25 Aurum chloratum natronatum – for hormonal changes
A naturopath can put together an individually suitable mixture, for example this Schuessler salts menopause scheme:
No. 5 Potassium phosphoricum D6 – before breakfast
No. 10 Natrum sulfuricum D6 – in the morning
No. 12 Calcium sulfuricum D6 – in the afternoon
#11 Silicea 12X – before bed
For each salt, dissolve five tablets in hot water and sip the solution. The therapist may recommend additional or different Schuessler salts.
However, Schuessler salts are not a dietary supplement. They only contain the eponymous salt in homeopathic doses and therefore cannot directly compensate for a corresponding salt deficiency.
The goal of ingestion is to alleviate symptoms that are similar to those that would occur with a corresponding salt deficiency. The Schuessler salt should also work if there is a completely different cause behind the symptoms.
---
Menopause: hot flashes
People often try to reduce menopausal symptoms in the form of hot flashes and sweating with Schuessler salts:
No. 7 Magnesium phosphoricum D6: with a sudden feeling of heat – especially in the head, with crimson cheeks
No. 8 sodium chloratum D6: for hot flashes with bursts of sweat
No. 11 Silicea D12: for hot flashes with outbreaks of strong, acidic sweat
All three Schuessler salts should be taken as a hot solution (dissolve ten tablets each in a glass of hot water and drink in sips), on two consecutive days. On the following days, take two tablets of the relevant Schuessler salt three times a day before meals.
In addition, other Schuessler salts can help against sweating, such as No. 2 Calcium phosphoricum. A naturopath will advise you on the selection of suitable Schuessler salts.
---
Menopause: Depressed mood
Depressed mood, restlessness, tension and anxiety are possible side effects of menopause. Schuessler salts can have a balancing and soothing effect here, for example:
No. 2 Calcium phosphoricum – against existential fear
No. 5 Potassium phosphoricum – to build up energy
No. 7 Magnesium phosphoricum – against subliminal tension
No. 8 sodium chloratum – emotionally balancing
No. 11 Silicea – for strong nerves
No. 15 Potassium Iodatum – to support the thyroid gland and relieve the mood
No. 22 Calcium carbonicum – to strengthen from the inside
Other remedies such as No. 14 potassium bromatum are also suitable Schuessler salts in individual cases.
---
Menopause: Dry vagiena
The main remedy for vagienal dryness is No. 8 sodium chloratum. In addition, the salts no. 4, 6, 10, 13, 19, 20 and 21 are recommended for the basic supply. This combination of minerals should best be used as a cream gel.
---
Menopause: Schuessler salts and other alternative methods
When it comes to hot flashes, sweating and the like, many women don't just rely on Schuessler salts. Menopause is often treated with other alternative healing methods such as Bach flowers or homeopathy. An experienced therapist or doctor can advise you on this.
---