---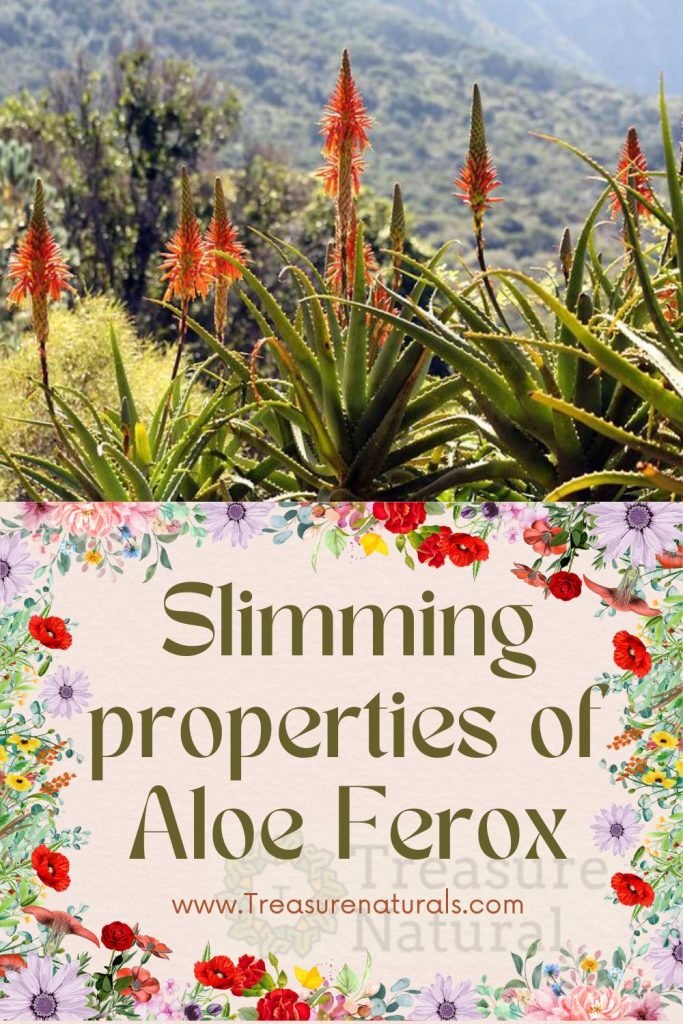 Do you know Aloe Ferox and its alleged slimming powers? Aloe ferox is a variety of wild aloe, whose detoxifying properties on the body and its ability to rebalance body weight by acting on various physiological mechanisms are highly appreciated. Let's find out better together.
---
The differences with Aloe Vera
Aloe vera, aloe barbadensis, aloe ferox, African aloe… how not to get lost in the many denominations that refer to the famous desert plant, aloe?
Of the hundreds of species of aloe – there are about 400 of them – few are actually used for the formulation of food supplements or for the elaboration of cosmetic treatments.
The two most common varieties are aloe vera, whose botanical name is aloe barbadensis, and aloe ferox (whose scientific name is Aloe Ferox Mill). But how does aloe ferox differ from aloe vera?
Although its appearance may differ depending on where it grows, aloe ferox is generally very similar in appearance to aloe vera.
It can reach up to three meters in height
It has thick, fleshy leaves with red-brown spines around the edges.
The spines are smaller at the base and more pointed at the ends and form a real protective barrier.
Characterized by a shimmering and imposing flowering, aloe ferox produces orange or red flowers in the shape of sticks, even up to one meter high.
---
The origin of aloe ferox
Nicknamed Cape Aloe, Aloe amara, or Red Aloe, is a variety of Aloe endemic to South Africa and Lesotho.
This wild aloe grows wild outdoors in abundant sunlight, on sandy or loamy soils and does not require a large amount of water to survive.
The adult leaves are manually harvested by local populations every 18-24 months. The whole plant is used for the active ingredients. The leaves are crushed, then ground into powder while the extracted gel is recovered in stems.
It is part of the list of endangered endangered plant species and is a variety of aloe that must be harvested with care and moderation to preserve the biodiversity of our beautiful planet.
Since plants reproduce naturally from their seeds and since the cultivation of aloe ferox is not particularly difficult it can be a valid alternative to harvesting wild plants.
---
Composition and properties of Aloe Ferox
A cousin of aloe vera, aloe ferox is composed of two substances traditionally associated with the succulent plant:
latex, which is very laxative and slightly toxic to the body in high doses, and therefore not used in phytotherapy
the pulp, from which the aloe gel is formulated, a nutritiously rich nectar, source of important benefits for well-being.
Composed of over 98% water, aloe ferox leaves are a mine of active ingredients:
Polysaccharides, flavonoids, carbohydrates, lipids, essential and secondary amino acids, minerals and trace elements, vitamins, enzymes and aromatic compounds are at the origin of the benefits of this plant.
It spontaneously contains more active ingredients than traditional aloe vera, thanks to the fact that it grows in a wilder natural environment and is particularly appreciated for its active ingredients for well-being and beauty.
---
The health benefits: in juice or as a gel
Renowned for its wellness and beauty qualities, aloe ferox owes its success to its digestive and antioxidant properties, as well as its regenerating properties for the skin.
It is used in the treatment, control and prevention of the following pathologies:
inflammatory bowel diseases
osteoarthritis
stomach ulcers
asthma
Traditionally, the pulp contained in the leaves of aloe Ferox leaves gives rise to two types of products:
aloe juice, whose positive effects affect digestion, skin and hair well-being and the general vitality of the body
the external aloe gel, whose main benefit is to stimulate cell renewal with antioxidant and moisturizing effects.
Aloe ferox juice is particularly important to balance, soothe, activate and regulate the entire digestive system and also to reduce any disturbances.
The wild aloe vera gel is moisturizing and astringent and regulates the sebum. It is used as an excellent base for day cream and for body care.
Very moisturizing and antioxidant, the gel can be applied after a shower or also used as an after-sun gel.
It is also very effective for the balance and hydration of the scalp and hair.
---
Contraindications and side effects of aloe ferox
Below is a list of possible side effects that can occur using products containing Aloe Ferox.
This is not an exhaustive list, they are possible side effects, but they do not always occur.
Diarrhea
Low potassium content
Muscle weakness
Weight loss
Heart ailments
If you notice any other side effects not listed above, quickly contact your doctor for advice.
How it is found on the market
We find this product in the form of tablets, juice and even mother tincture. They can be bought at a pharmacy or herbalist's shop. They can also be easily purchased online.
How much does it cost
The tablets cost around 55 USD for every 240 pieces.
Organic aloe juice 1005 costs around 33 USD per liter
The mother tincture about 15 USD per 50 ml pack
Recommended dosage
If you choose capsules, you usually take them once or twice a day for at least two weeks before you start to feel the benefits. They should be taken after meals, with a full stomach and a nice glass of water.
After the first 15 days it is a good idea to stop for another 15 days and then start over with another period of intake.
If you choose to drink aloe juice, it is recommended to take it on an empty stomach in the morning or 30 minutes before meals. These are doses of 20 ml each, 2 times a day, for a maximum period of 30 days. Then it stops for 15 days and then starts again.
In the case of the mother tincture, the hydroalcoholic extract, 30 drops 2-3 times a day are recommended. Perfect for improving intestinal functions.
---
Aloe ferox: contraindications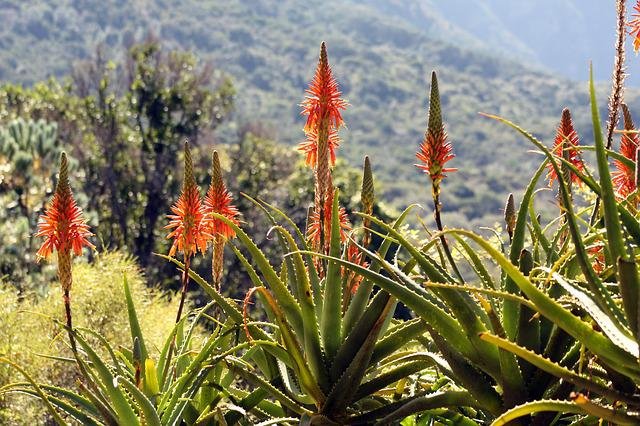 In general, it is a well-tolerated natural product that has no serious contraindications except in the presence of pathologies or interaction with drugs.
Aloe ferox is not recommended in subjects
diabetics because it acts on the assimilation of glucose
with cardiovascular pathologies
taking diuretic and cardiotonic drugs
The advice of a doctor and a nutritionist who knows the patient is always recommended.
---