---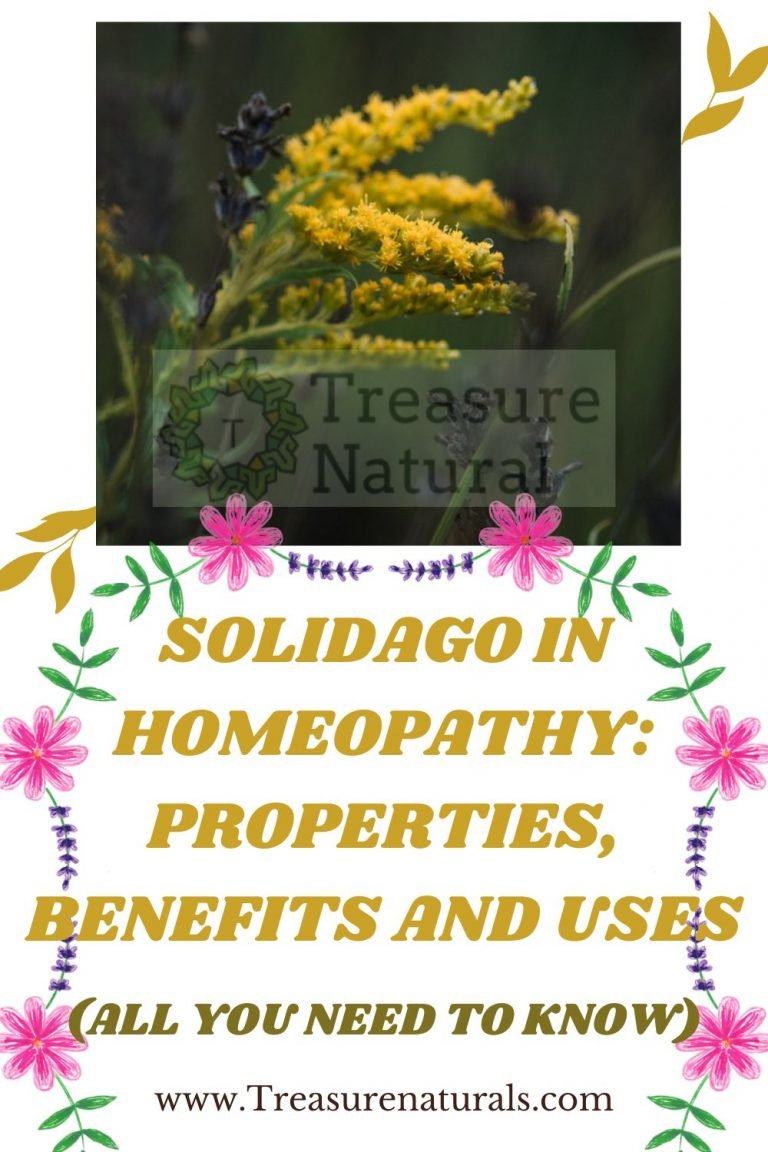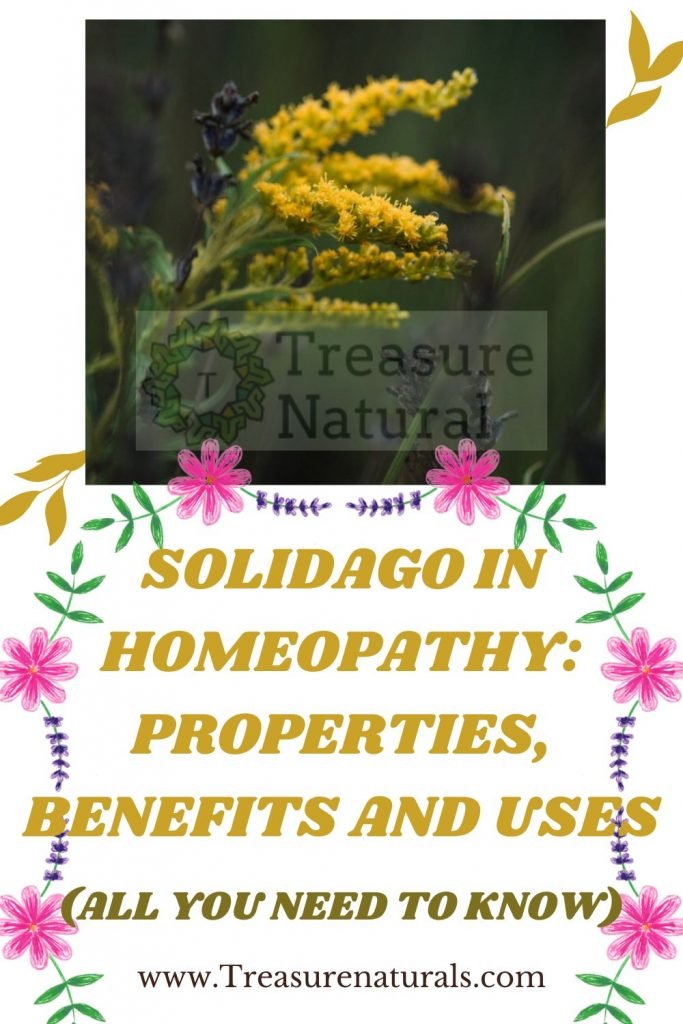 What is Solidago?
The homeopathic remedy Solidago is used for kidney diseases that are accompanied by insomnia, nausea and a tendency to catch colds. Patients experience the affected organs as sore and swollen and are extremely sensitive to touch in the relevant area.
The pain emanating from the kidneys can radiate to the thighs, abdomen and bladder region. Despite the fact that urination causes problems, it is perceived as relieving or improving; the urine, which comes out only sparingly, is either reddish-brown in color or clear and foul-smelling.
In conjunction with Berberis, goldenrod is also used as a flushing and detoxifying agent in cases of urinary tract disease.
In addition, goldenrod is used to treat fibroids in the uterus.
---
Leading symptoms
weakness
Kidney region sensitive to pressure
Little, red-brown urine
difficulty urinating
chest tightness
body aches
Burning sore throat
Red, burning eyes with stabbing pains
---
Information about the agent
Appearance
Solidago appears alternately chilly and hot. The patients catch cold easily and suffer from chronic kidney problems
---
Modalities
Solidago is indicated for all typical symptoms that are improved or worsened by the following modalities:
Improvement:
Deterioration:
by applying pressure to affected parts of the body
frequent meals
---
What are typical areas of application for Solidago?
Chronic kidney inflammation
urinary stones
Kidney stones
---
Areas of application in detail
Urinary incontinence
Urinary incontinence, urinary retention or painful urination as part of a bladder or urinary tract infection, in men also dribbling due to an enlarged prostate.
Dosage: 3 times a day 3 globules in the potency D6
Itching
Yellowish-brown discoloration, spots or bumps, persistent itching associated with chronic kidney disease.
Dosage: 3 times a day 3 globules in the potency D6
Kidney problems
The kidney area is extremely sensitive to pressure. The pain radiates dull, throbbing or stabbing, mainly in the back, comparable to back/intervertebral disc problems. Tendency to chronic kidney or renal pelvic inflammation, kidney gravel or kidney stones. Support for passing stones and chronic renal failure. Prevention of uric acid stones and accompanying symptoms of the respiratory and digestive tract caused by kidney diseases.
Dosage: 3 times a day 3 globules in the potency D6
Rheumatism
Detoxification and relief for rheumatic complaints and gout disorders.
Dosage: 3 times a day 3 globules in the potency D6
---
Application information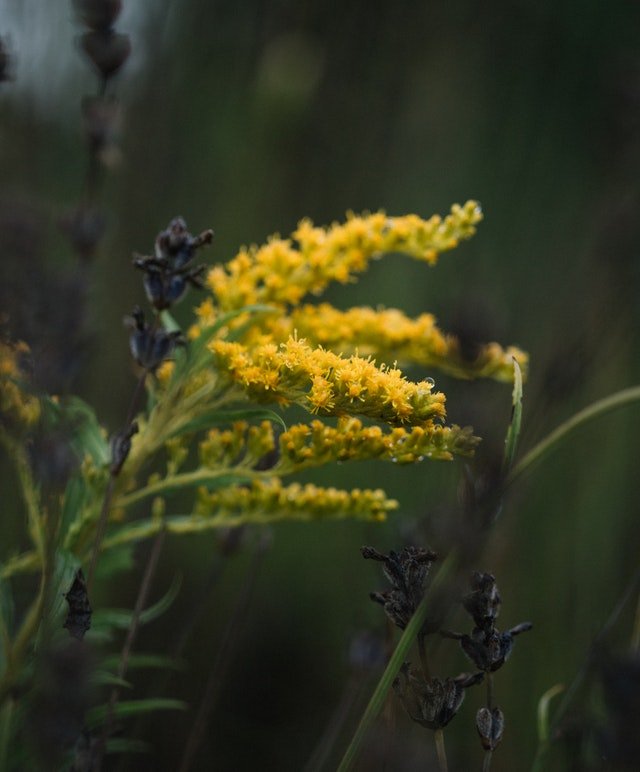 Dosage forms of goldenrod
Goldenrod is used in potencies between 2X and 12X.
Solidago dosage
Solidago to support the healing process in urinary tract infections can be given daily for up to 14 days with five globules in the potency 3X or 6X. Chronic edema is treated with D30 potencies and given once a day or every two days with five globules. An optimal effect is shown when the globules are dissolved in water.
From a homeopathic point of view, Solidago is not a prophylactic or constitutional remedy, so it is only given in the case of clear symptoms.
Solidarity effect
Solidago acts on the kidneys and urinary system, blood and respiratory tract.
Solidago in pregnancy
Many pregnant women complain of swollen feet. Ankles and fingers are also increasingly affected by edema during pregnancy. These symptoms can be treated homeopathically with Solidago, provided that gestosis ("pregnancy poisoning") and other primary diseases have been ruled out. The drug continues to be administered during pregnancy when urinary tract infections subside; the main symptom here is very light or very dark urine.
Solidago is an important means of accelerating and intensifying the healing phase. It is also available to drain any antibiotics that may have been administered in this context.
Solidago for the baby
Solidago has proven effective in babies with jaundice. Jaundice is very severe and sets in right after birth.
Solidago for dogs, horses and cats
In animals, Solidago is used to treat kidney infections, prostate enlargement and bladder infections. The skin rashes and rheumatic symptoms that occur at the same time as kidney problems are positively influenced by Solidago.
Side effects of Solidago
When Solidago is given for the first time, the initial aggravation may be a strong but usually unproductive urge to urinate. In the context of or suspected gestosis, high blood pressure, cardiac insufficiency or an underlying kidney disease, Solidago should not be taken independently, even in homeopathic preparation.
Typical potencies: D2 to D12
fabric type: plant
---