---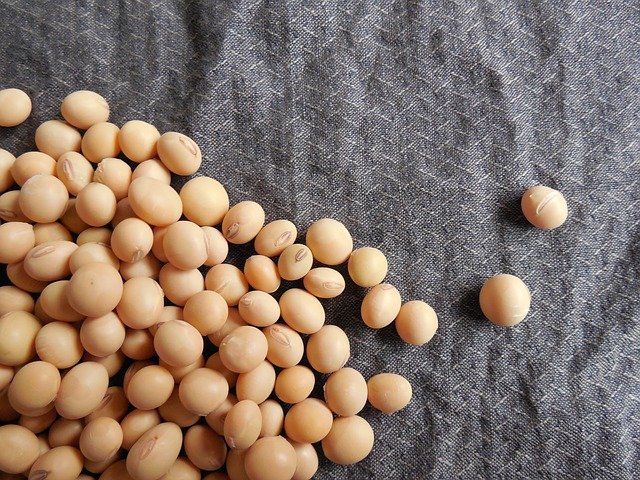 Soy lecithin is a food component to which multiple benefits and beneficial properties for health are attributed. In recent decades, its consumption has increased significantly and it is not difficult to find it as a basic ingredient in numerous supplements or in granules to easily incorporate it into the diet, but what is true about the statements that consider lecithin from soy a super food and the remedy for many ailments? What is soy lecithin used for?
In this article we explain the properties of soy lecithin and its contraindications, as well as the best way to take it.
---
What is soy lecithin
Soy lecithin is a vegetable fat that is obtained from soy beans, although it should be noted that lecithin is also present in other foods of plant origin. Although you can find it in different preparations, soy lecithin is a totally natural component, made up of certain phospholipids (fats with emulsifying properties) and other polyunsaturated fats that are beneficial for your health as a whole.
It is the high content of good fats that makes lecithin a highly energetic food that, in addition, is very healthy when it comes to caring for our body's vital organs and systems. In its composition, important micronutrients stand out, specifically phosphorus (3.1mg/100 grams), potassium (1.2 mg/100 grams) and vitamin E ( 8.18 mg/100 grams).
---
What is soy lecithin used for?
Soy lecithin has different uses in the food industry and is also present as a component in different cosmetic products, but, considered as a food in itself, it is the presence of important macro and micronutrients that means that, unless there is some type of of contraindication, it can be included in a balanced and healthy diet, since it is estimated that it can help in the prevention or improvement of certain ailments. Among the properties of soy lecithin and its benefits are:
Improves blood circulation and contributes to cardiovascular health. Its high content of polyunsaturated fats (35gr/100 grams) gives it beneficial properties when it comes to keeping bad cholesterol at bay, also preventing hypertension. Soy lecithin is rich in Omega 3 and Omega 6 fatty acids, which makes it an ally of cardiovascular health.
Strengthens the immune system and stops cell oxidation. It is another of the great benefits that lecithin can bring to health as a whole. In this case, it is vitamin E that gives it powerful antioxidant properties to 'defend' our cells from the negative action of free radicals. A more resistant immune system and cellular tissue protected against premature aging are two benefits that are reinforced by the action of soy lecithin in the body.
Take care of cognitive function. It is estimated that the phosphorus contained in lecithin contributes to this food performing a neuroprotective function, helping to keep the nervous system in good condition and slowing down possible cognitive deterioration.
Helps burn fat. Soy lecithin favors the correct dissolution and absorption of the fats we eat, being effective in preventing or combating fat accumulation and the thickening of adipose tissue.
Improves physical performance. The combination of carbohydrates and healthy fats make lecithin one of the usual foods or food supplements in the diet of athletes, since it provides extra energy reducing tiredness and occasional fatigue, and can improve performance performance of demanding physical activity.
laxative effect. Soy lecithin has a mild diuretic and laxative effect that can promote intestinal transit and is also helpful when there are fluid retention problems.
---
How to take soy lecithin
The easiest way to take soy lecithin is through capsules or granulated or powdered products that you can find in specialized stores. Lecithin can be ingested with a liquid. You can take it granulated with a good glass of water or mix the grains or powders with milk, yogurt, juices, infusions… In addition, it should be remembered that soybean sprouts also contain lecithin, so another option may be to obtain it through of them, including them as an ingredient in healthy salads or in pasta dishes.
---
Soy lecithin contraindications
In people who do not have severe pathologies or allergies to this component, soy lecithin, in principle, does not have to cause adverse reactions as long as we are talking about moderate consumption. In case of any doubt or specific situation, such as pregnant or lactating women, a medical consultation is always recommended .
In addition, lecithin taken in high doses, given its laxative properties, could end up causing stomach discomfort, abdominal pain or diarrhoea. It is also advisable to consult a specialist if you are following any pharmacological treatment that could make taking soy lecithin inadvisable.
---