---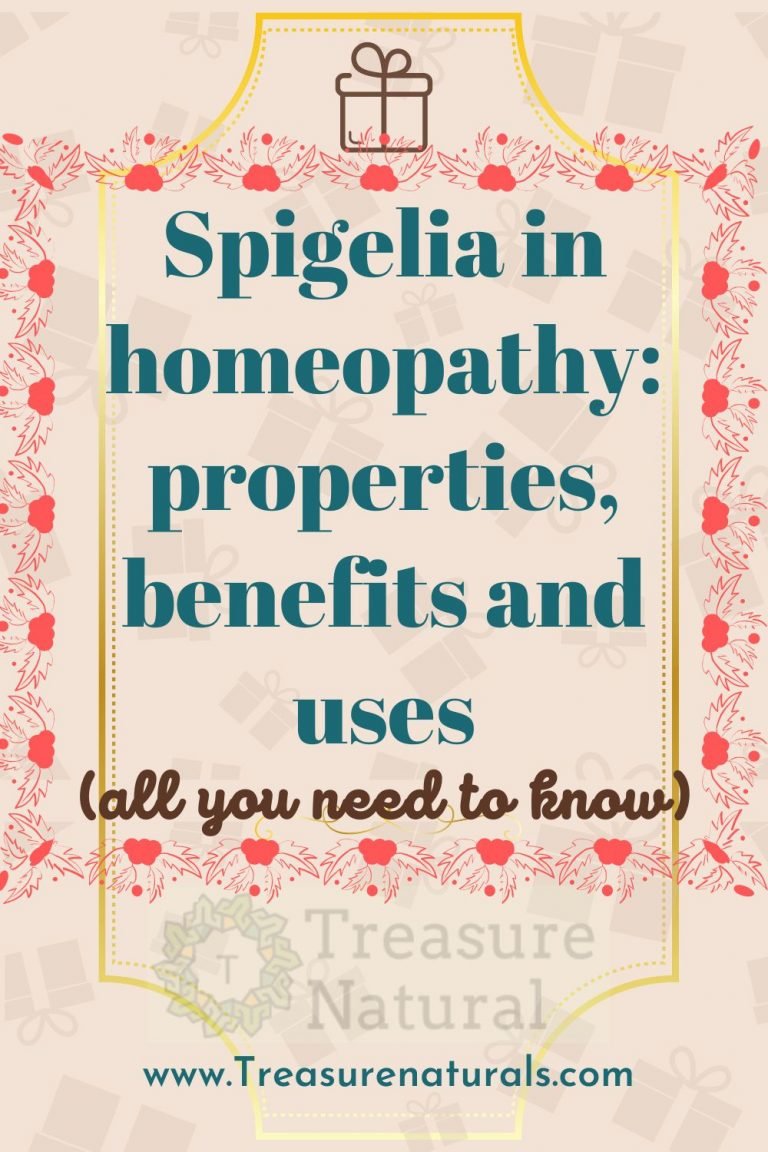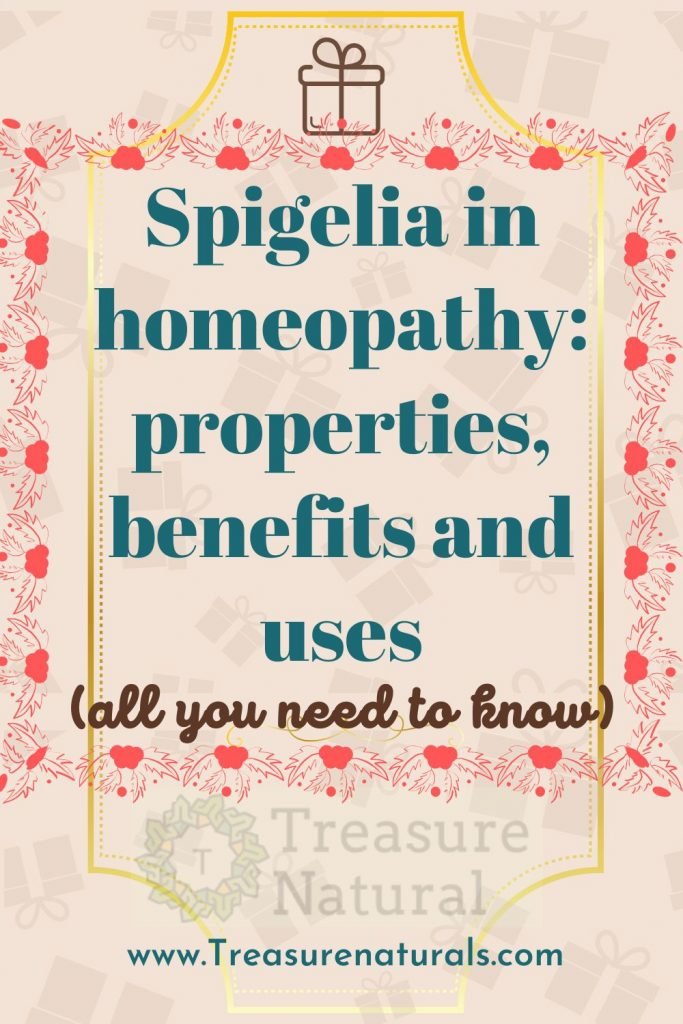 What is Spigelia?
Homeopathically, Spigelia is used to treat heart disease, angina pectoris and inflammation of the heart / pericardium. It is used for neurological disorders such as trigeminal neuralgia, headaches and migraines.
The remedy is also given for worm diseases and insomnia.
---
Leading symptoms
Left-sided headache, involvement of the eyes
Neuralgic pains in the left side of the face
iris inflammation, glaucoma
angina pectoris
Chest pain better from warm drinks
Violent palpitations visible from the outside
Strong bad breath
Shortness of breath better by lying on the right side of the body with your head elevated
Sensitivity to touch
stutter
Toothache from smoking
---
Information about the agent
How do you recognize patients who need Spigelia?
Left-sided complaints at regular intervals are classic for Spigelia. There is very severe stabbing, boring, or throbbing pain that begins at sunrise and ends at sunset. They move from top to bottom, from inside to outside. Patients are sensitive to noise and touch, are very afraid of needles and syringes. They appear anemic, yellowish, wrinkled. They often suffer from facial neuralgia in which the left eye waters. Tongue and teeth ache from cold drinks.
The nose often bleeds, is often blocked, the secretion is slimy and foul-smelling and flows into the throat. You have a strong bad breath. Cravings or loss of appetite with great thirst. The stool is passed with great effort, is mucous, can contain worms, often only mucus comes out. It itches excruciatingly in the anal area. Spigelia people have disturbed sleep, restless dreams, and get oppressive shortness of breath. Hot flashes at night with profuse sweating and thirst for beer. You cannot lie on your back, it feels hot, it stings when you breathe, your neck is tight, painful and numb. You shiver when you wake up. The heart is pounding nervously, the pulse is trembling and irregular, strongly palpable.
Heart problems arise from exertion. Limbs and muscles tremble, hurt, one is restless, urges to move. Spigelia has a great craving for hot drinks and alcohol.
---
Modalities
Spigelia is indicated for all typical symptoms that improve or worsen through the following modalities:
Improvement:
Lie on right side, head elevated
warmth
Deterioration:
contact
vibration
wet cold
Sounds
Movement
tobacco
---
What are typical uses for Spigelia?
heart trouble
headache
trigeminal neuralgia
rheumatism
worm infestation
---
Areas of application in detail
Heart trouble
Stinging, boring pains at the apex of the heart, drawing into the left arm. For acute inflammation of the heart muscle or inner lining of the heart and rheumatic heart diseases.
Violent heartbeat with extrasystoles, shortness of breath and chest tightness (angina pectoris).
Dosage: 3 times a day 3 globules in the potency D6
Headache migraine
Lancinating frontal headache over left eye, radiating into orbits and toward brain. Pulsating pains from the back of the head, often with neck stiffness and constricted sensations; the complaints extend over the left side of the head.
Dosage: 3 times a day 3 globules in the potency D6
Nerve pain
Left-sided trigeminal neuralgia with earache and sensitivity to noise, dizziness and shooting toothache. Also with neuralgic pain in the eye, which occurs in attacks in the corner of the eye (ciliary neuralgia).
Dosage: 3 times a day 3 globules in the potency D6
Rheumatism
Muscles and bones of extremities feel heavy and bruised. The back muscles twitch.
Dosage: 3 times a day 3 globules in the potency D6
Worm infestation
For worm infestation leading to heart problems, blurred vision
Dosage: 3 times a day 3 globules in the potency D6
---
Dosage forms of Spigelia
Globules D3 to D6 are used, in the case of facial neuralgia also D30, which are to be taken every four hours in the case of acute nerve pain. Potencies 4X to 8X are injected. If the symptoms improve, the drug should be discontinued immediately.
Typical potencies: D3 to D6
fabric type: plant
---