---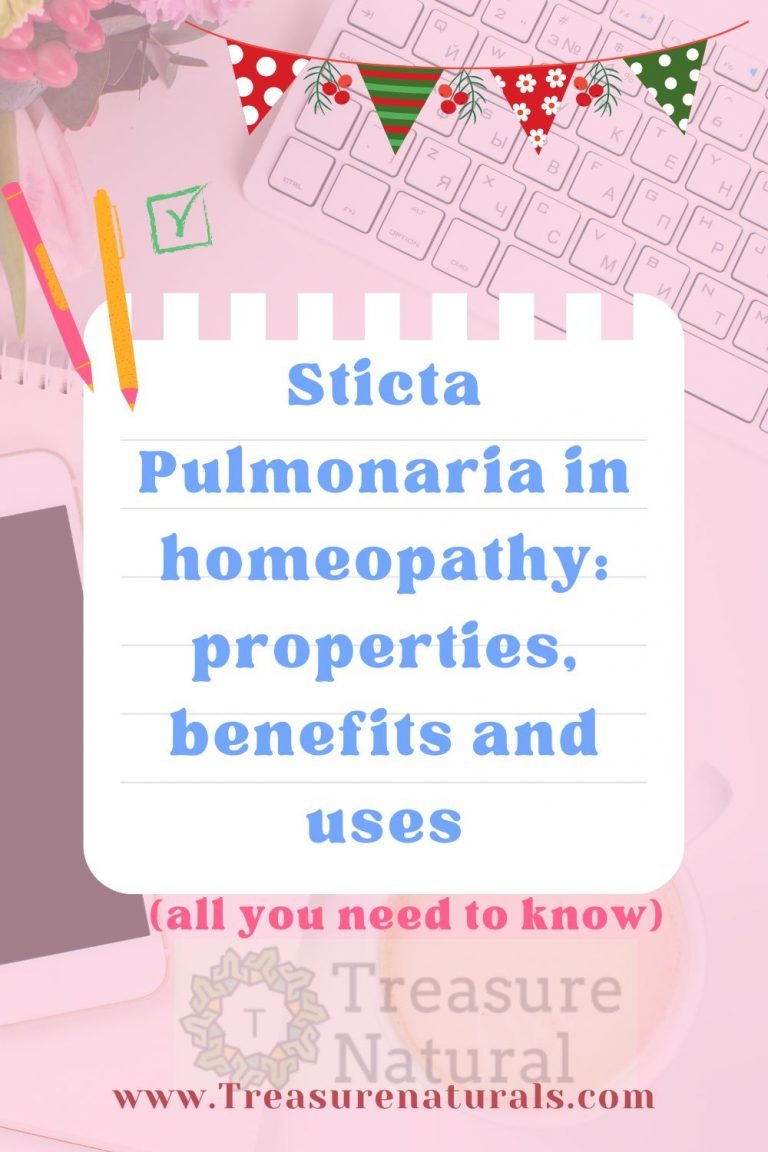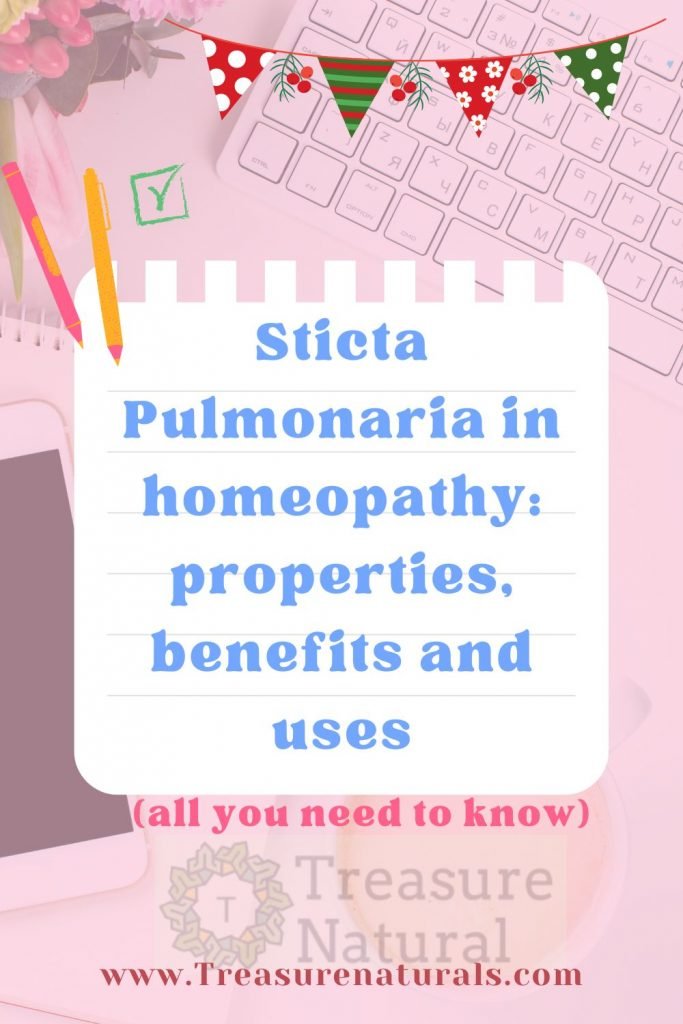 What is Sticta pulmonaria?
Sticta pulmonaria acts on the upper respiratory tract. It is used in homeopathy for coughs, laryngitis and colds. The remedy has a balancing effect on dry mucous membranes, so it is preferably used for dry cough and nasal congestion.
Sticta is also prescribed to treat rheumatic complaints and joint inflammation
---
Leading symptoms
Stuffy nose
crusts in the nose
whooping cough
Persistent, dry, barking cough after influenza infections
Coughing fits end with spasmodic sneezing
Acute knee joint inflammation, bursitis with an inflamed, reddened area on the joint
---
Information about the agent
How do you recognize patients who need Sticta pulmonaria?
Sticta patients are said to be very talkative, often referred to as talkative. They feel as if their tongue cannot hold still, chattering incoherently, not concentrating. A feeling of floating above the ground with a simultaneous feeling of heaviness is characteristic. The extremities are restless, there are tears in the limbs and painful tension in the neck and shoulder area. Patients report morning dizziness with uncomfortable pressure between the eyes or frontal headache. The eyes hurt when looking around and when closing the eyelids.
Typical Sticta patients include allergy sufferers. The nose is blocked, the nasal mucous membranes are irritated, no secretion flows, you have to sneeze all the time, especially at night, and you can't smell. You suffer from a dry, hacking cough and chest pain. Patients are often affected by cystitis and mushy diarrhea.
---
Modalities
Sticta pulmonaria is indicated for all typical symptoms that are ameliorated or aggravated by the following modalities:
Improvement:
fresh air
Put on
Walk around
Deterioration:
in the evening and at night
Dry air
temperature fluctuations
---
What are typical areas of application for Sticta pulmonaria?
hay fever
arthritis
flu infections
rheumatism
---
Areas of application in detail
Allergy
Frequent sneezing and severe nasal congestion like hay fever. Crusts form in the nose. Secretions cannot drain. The nasal mucosa has dried out.
Dosage: 3 times a day 3 globules in the potency D6
Arthritis (joint inflammation)
Chronically inflamed knee joints (bursitis) and arthritic complaints of the small joints. Red spots appear over the affected joints.
Dosage: 3 times a day 3 globules in the potency D6
Cold/ flu/ febrile infection
At the first signs of an onset of a cold with initial secretion, which becomes less and less over time.
Dosage: 3 times a day 3 globules in the potency D6
Hoarseness
Tickling cough when speaking and failure of voice.
Dosage: 3 times a day 3 globules in the potency D6
Cough/ bronchitis
Dry, hacking cough with scanty sputum. Also for cramp, croup and whooping cough as well as measles and flu cough. Suitable for chronic bronchitis, especially in elderly patients.
Dosage: 3 times a day 3 globules in the potency D6
Headache migraine
Pressing pain in forehead or temples. It presses over the bridge of the nose. The symptoms worsen when bending the head down, usually appear after waking up.
Dosage: 3 times a day 3 globules in the potency D6
Rheumatism
Severely swollen, overheated and reddened joints with aching pain. The symptoms are more common on the right than on the left. The shoulders and neck are particularly affected.
Dosage: 3 times a day 3 globules in the potency D6
---
Application information
Dosage form of Sticta pulmonaria
Sticta is given as globules with sufficient water if required.
Sticta pulmonaria dosage
Sticta pulmonaria is given over a period of 3 days when respiratory symptoms occur due to a cold or allergy. Initially, 5 globules are taken every two hours. If there is a noticeable improvement in the symptoms, the dose is initially reduced to 5, then to 3 doses a day. Sticta can be combined well with Bryonia.
Sticta pulmonaria effect
Sticta acts on the respiratory, central nervous system and musculoskeletal systems.
Sticta pulmonaria in pregnancy
The remedy is suitable for pregnant women to treat dry, irritating coughs and colds in the early stages.
Sticta pulmonaria for the baby
Sticta can be given to babies with a blocked nose. Dry crusts form in the nose. For a dry nocturnal cough, Sticta can be given if inhalation triggers a cough. The children pull the duvet completely over their bodies and heads to be able to breathe in the warm air.
Sticta pulmonaroa for dogs, horses and cats
The homeopathic Sticta is used in animals with descending respiratory infections. Breathing in cold air triggers a dry cough. The dry, barking fits of coughing occur particularly during the night, but also several times a day.
Side effects of Sticta pulmonaria
Apart from a brief initial aggravation, no side effects are known. The remedy is also suitable for children.
Typical potencies: Sticta is often used in the 6X and 12C potencies, less often in the 5C potency.
fabric type: medicinal plant
---