---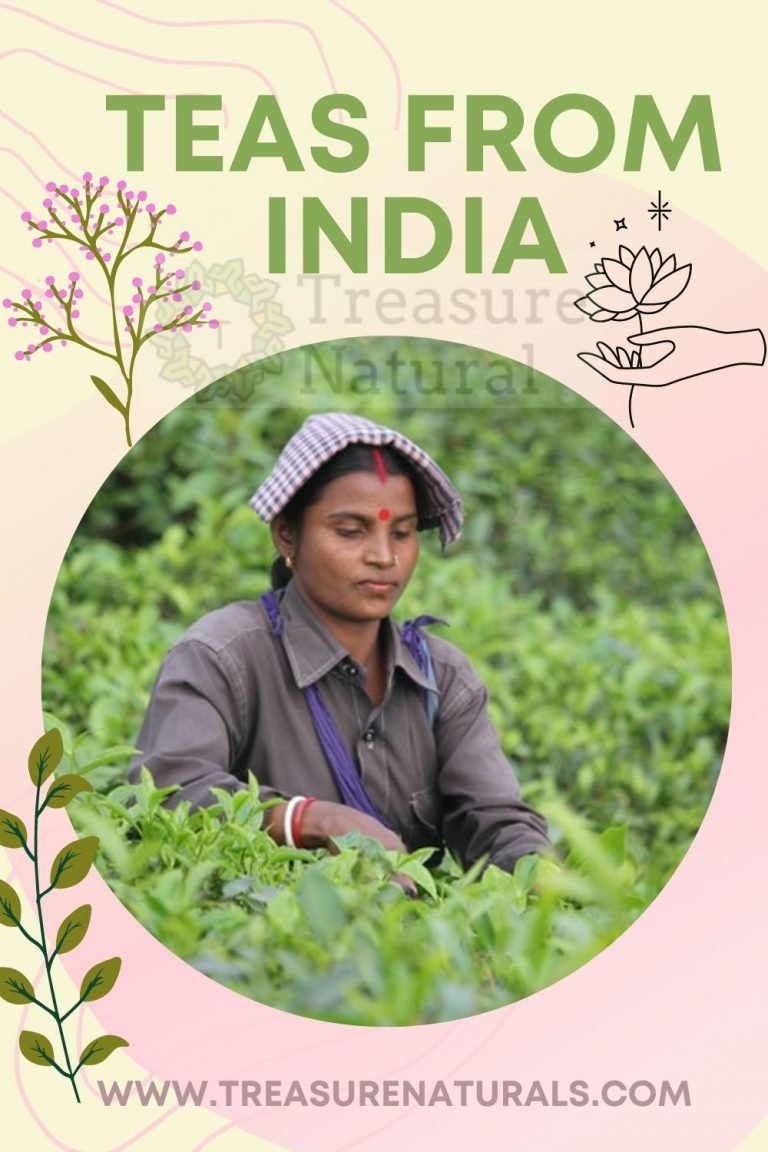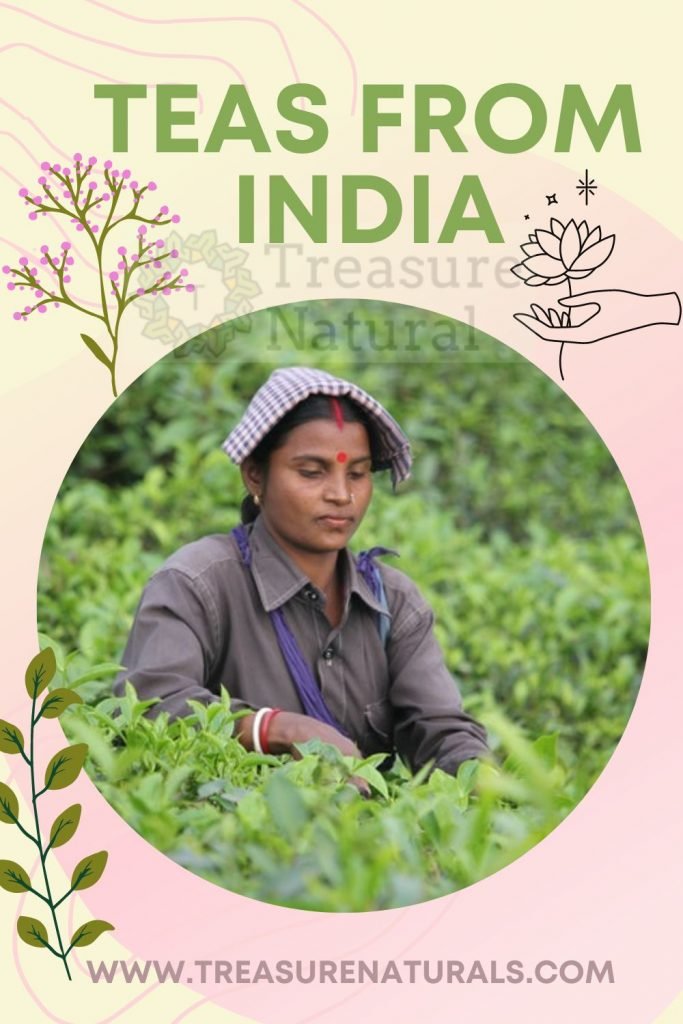 If we talk about big tea-producing countries, China, Japan and, of course, India will necessarily come up in the conversation.
Previously, we have told you that India is the second largest producer of tea in the world. In fact, according to statistics from the International Tea Committee, China and India produce 60% of the world's tea. Impressive, right?
We have set out to create a small guide to Indian tea so that you know its origins, its varieties and you can choose which one you will taste first.
---
Tea in india
As always when we talk about the history of tea, some data is lost in history. The first mentions of tea consumption in India are found in writings from 750 to 500 BC.
This is quite logical considering that Camellia sinensis, the tea plant, grows wild in this country. For this reason, it is easy to believe that the local inhabitants could have discovered and consumed it before the birth of Christ.
However, references to tea consumption disappear around 500 BC. and the subject is not discussed again until the 1st century, when stories about Buddhist monks and their meetings with tea as an emblematic drink are rescued.
Although research has shown that tea has been grown in India for centuries, its marketing is much more contemporary. Let us remember that England imported tea from China through the Dutch East India Company.
When this company arrived in India, the land was transformed into huge tea plantations and, thus, its commercial exploration was born. In fact, around 1820, the Dutch East India Company began large-scale tea exploitation in the province of Assam.
An interesting point to mention is that despite being the second largest producer of tea in the world, almost 70% of the production is consumed within India. In other words, tea is, in this country, a cultural and traditional expression.
---
Tea producing regions in India
Indian tea is named after the region where it is produced. Among the main producing regions are:
Darjeeling
dooars
Terai
Assamese
Karnataka
Tamilnadu
Kerala
Also, there are some areas that produce tea but on a smaller scale, such as Uttarakhand, Manipur, Sikkim or Bihar.
---
Indian tea varieties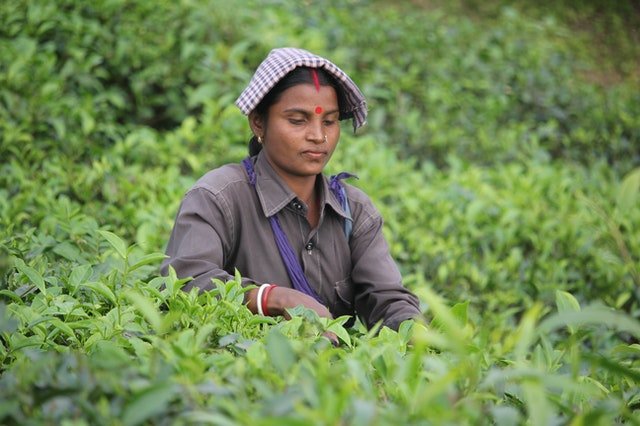 Indian tea is traditionally black. In fact, the varieties we are most familiar with in the West are Assam and Darjeeling. However, in recent decades, some Indian producers have begun to produce green, oolong and white teas as well. Here are some of its main varieties:
Darjeeling black tea
Darjeeling black tea is considered one of the best in the world. Cultivated near the Himalayas, between 600 and 2,000 meters above sea level, the weather conditions in the area influence its aroma, flavor and quality.
Its name comes, as we already told you, from the area where it is produced. Now, did you know that since it is such a famous and valued tea, there are many counterfeits of it? As you read, the tea is also counterfeit, so be careful if you want to try it and make sure it has the Geographical Indication.
It is an intense tea with floral notes that appears amber in the cup and has a certain astringency on the palate. However, keep in mind that the time of the tea harvest has a great influence on its flavor. Thus, those harvested in spring will be more floral than those of summer (slight touches of nutmeg) or in autumn (leave spicy).
Darjeeling white tea
Although the region uses most of its leaves for the production of black tea, it is also possible to obtain a wonderful and high-quality white tea, with aromas of muscatel and dried fruit.
Assam black tea
In the Assam region, the plant Camellia sinensis var. Assamica, a special variety that curiously grows at sea level. Its leaves are larger than those of the Chinese variety (Camellia sinensis var. Sinensis) and have an aroma with a touch of cocoa that gives a different and very special flavor to the tea from the area.
Assam infusions stand out for their dark color in the cup, their round body and their intense flavor. For this reason, Assam tea is usually included in different blends, such as the famous English Breakfast, or as a base for Chai Tea.
Assam green tea
While most of the region's production goes into making black tea, a small proportion lives to make green tea. It generally has a mild flavor and aroma, with low astringency.
Nilgiri black tea
Like most tea in India, Nilgiri is grown at high altitudes, specifically between 1,000 and 2,500 meters in the area that gives it its name. The climate of the region is tropical and, therefore, tea crops are developing particularly well, obtaining larger productions than in other areas of India.
As for its flavor, it is a tasty tea, with hints of eucalyptus, lemon or mint.
Sikkim black tea
This region close to Darjeeling and the border with China gives rise to a sweet and fruity tea, in which notes of apricot and peach can be appreciated. In the cup, it shows an intense amber color.
If you are wondering which of these teas to try, you will not find the answer here since, as great tea lovers that we are, we believe that all varieties have interesting notes. So now you know: try them all!
---