---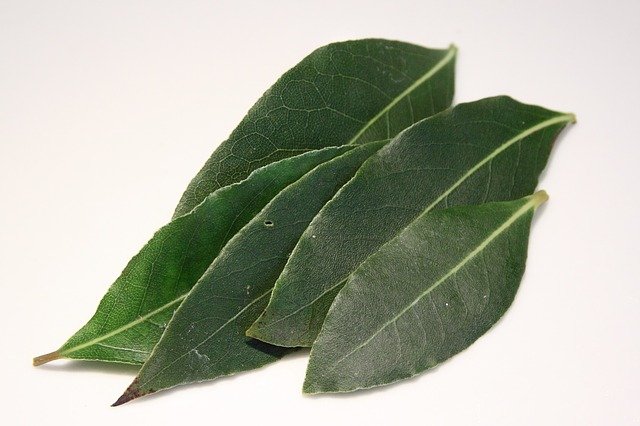 Laurel oil is extracted by distillation from the leaves of Laurus nobilis, a plant of the Lauraceae family, well known since ancient times as a symbol of victory and poetry. Always used in cooking, however, bay leaf has important healing and medicinal properties and its oil is widely used in cosmetics.
In fact, bay leaf oil is used to prepare herbal teas and decoctions useful against flu and colds, but also for the creation of soaps, such as massage oil and natural rebalancing of the skin. In fact, it regulates the sebaceous balance and prevents acne and inflammation, as well as being an effective remedy also to strengthen and prevent hair loss.
Magicians used it for their crowns, tradition invokes it for cooking and poetry: laurel oil, from soap to digestion, up to trauma and dermatitis is a real cure-all, let's see its uses!
---
The magical laurel oil
Symbol of poetry, sacred for artists, the laurel is also a symbol of magic and necromancy: the magicians girded themselves crowns of laurel branches on their heads, and leaves adorned their clothes and robes. In the province of Palermo a beautiful laurel branch in front of a door is always a tavern or tavern sign, and where there is the laurel there is always a good glass of wine! Its scientific name is Laurus nobilis and it is part of the Lauraceae family. Bay leaf is a plant that is used mainly in the kitchen, to flavor meat sauce, soups, meats and sausages and added to the cooking of boiled chestnuts. But elsewhere it is also used for cosmetics and for the healing and medicinal properties of its leaves and berries.
---
The different uses of laurel oil
Soaps. If you like to experiment with DIY even with bubbles and detergents, a good recipe is the laurel oil soap. In Aleppo everyone uses it and, once tried, it is difficult to return to the bottle. It can be prepared both in solid and liquid versions.
Herbal teas and decoctions. By chopping a few dry leaves of bay leaf and putting them in a cup of boiling water you get an excellent infusion that, drunk hot before bedtime, makes you sweat profusely managing to mitigate the symptoms of flu and colds. The same infusion sipped after meals, manages, thanks to the essences contained, to facilitate digestion and eliminate annoying intestinal gases. When drunk earlier, it stimulates the appetite and strengthens the stomach.
Invigorating dust. The powder obtained from perfectly dried bay berries, taken in the dose of one teaspoon a day, perhaps chisa in a food host if the taste is too strong, is an effective remedy against colds, nervous diseases, paralysis, stomach weaknesses and intestinal gases.
Massage oil. Massaged on the painful part of the body, it serves to soothe rheumatic spasms or to facilitate the resumption of the use of the joints after plaster casts or traumas of various kinds. When diluted in vegetable oil, such as sweet almond oil, and massaged on the belly, it performs a relaxing action on the smooth muscles of the gastroenteric system. Useful in the presence of spasms, irritable bowel and to eliminate gases that cause meteorism and flatulence.
Aromatherapy. Laurel oil is a real stimulant, strengthens the ability to concentrate and memory and calms anxiety and fears. This is why it is very useful in case of exhaustion, fatigue and stress. It is also good for the environment: putting a drop of it in the essential oil burner helps to eliminate insects.
Skin and hair care. It is a natural rebalancing of the skin, regulates the sebaceous balance and prevents acne and inflammation. It is also an effective remedy to strengthen and prevent hair loss. If rubbed regularly and consistently on the scalp, it stimulates microcirculation, favoring nourishment and oxygenation.
---
But how do you get bay leaf oil?
The oil is obtained using the berries crushed and macerated in half a liter of pure olive oil. But let's take a step back: when do you pick the berries? Generally between the end of October and the beginning of November, well ripe. They are put to dry in a basket for about two months, in a ventilated and dry place, turning them often. When they become lighter and drier, they are stored in paper bags, away from damp and mold. To make the powder, just pound them in a wooden or stone mortar, once pulverized, put them in an airtight glass jar and keep for months.
Attention: bay leaf essential oil has contraindications in pregnancy and should be used in moderation, because at high dosages it can be narcotic or cause dermatitis.
---