---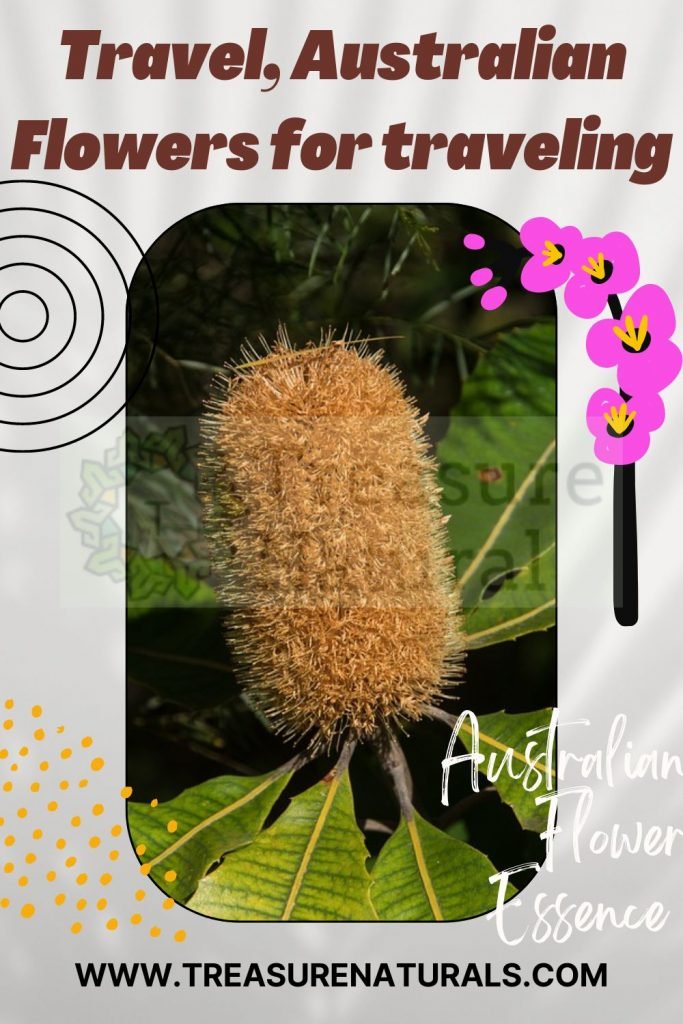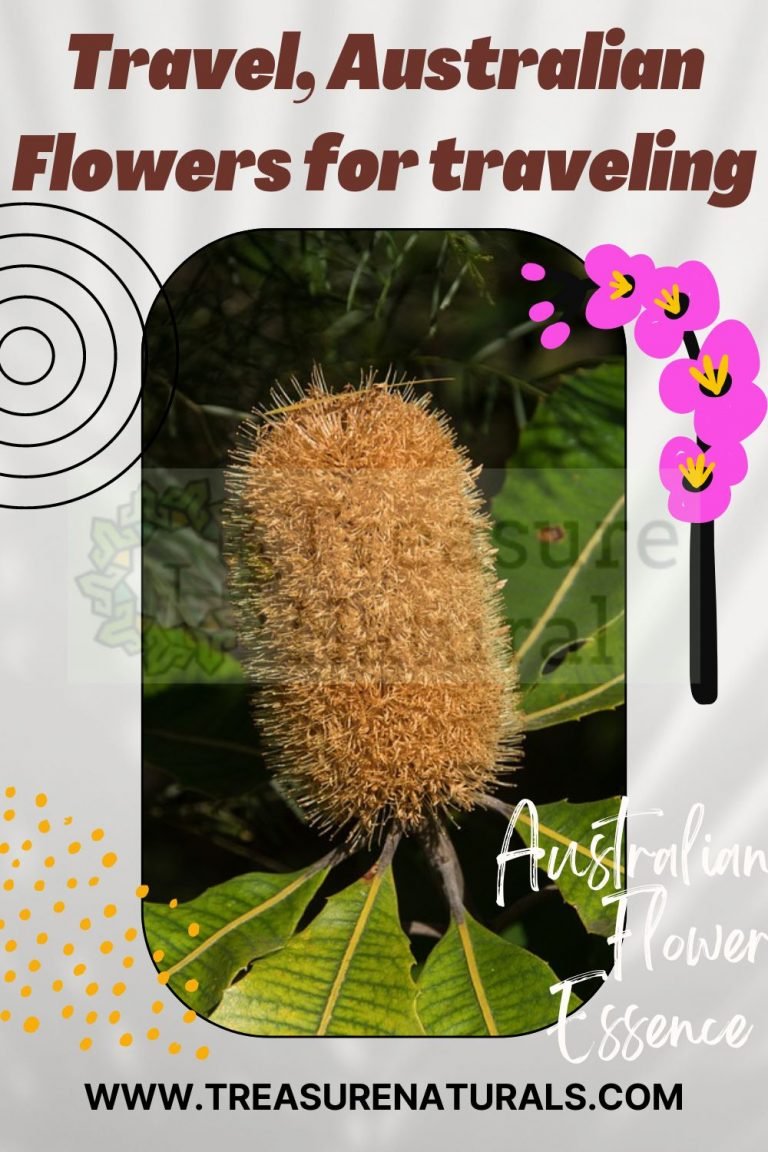 Travel is the compound of the Australian Bush Flower Essences, useful for serenely facing travels and movements of any destination and duration, with any means of transport, whether for work or vacation or of any other nature. Also suitable for the organization and preparation of the trip, for practical aspects such as suitcases and documents, favoring practical sense.
For those who are worried or afraid of any type of movement (fear of the plane, for example), for those suffering from movement sickness (car sickness, plane sickness), to alleviate physical ailments related to travel (circulation problems) and jet lag.
Banksia Robur is among the Australian Flowers that make up Travel
---
The composition of Travel
The Travel compound consists of the following flowers :
Banksia Robur promotes energy and mental freshness to adapt to the different stimuli of traveling and to organize a trip. To recover energy after the fatigue of a journey, it can be added to the relaxing bath water.
Macrocarpa instead helps the recovery of vitality and physical energy from travel stress
Bottlebrush favors all kinds of changes that derive from being away from home, from moving around and from diversities: changes in lifestyle, food, climate, relationships. It allows flexibility and adaptation to better enjoy the trip, the holiday.
Bush Fuchsia useful for dizziness and travel sickness (travel sickness), for problems related to the time zone, favors the balance between the 2 cerebral hemispheres, alleviating learning and expression difficulties (in a trip abroad, for example ).
Bush Iris supports the activity of the lymphatic system, prevents swelling from static position during travel. it rebalances the pineal gland, internal clock, therefore useful for jet lag.
Crowea calms and relaxes body and mind, useful for anxiety and stomach ailments for anxious states.
Fringed Violet protects against interference from other people, electromagnetic fields (airplanes, high-speed trains) and pressurization (air) that disturb the individual energy field (aura).
Mulla Mulla is a protection from the negative effects of radiation and electromagnetism (air flights, high-speed trains, ships), as well as the high temperatures of different climates.
Paw Paw indicated to face a problem with lucidity and clarity (in the practical organization of the trip, for example) and to learn from the experience of travel, of other cultures. Also useful for the digestion of different foods, for example.
Red Lily for concreteness and concentration on things and events, to learn to live in the present (also useful for the practical and organizational aspects of a trip).
She Oak helps in hormonal imbalances, symptoms of dehydration that can occur during or immediately after a flight, especially at long distances, limits the effects of air pressurization on female hormones
Silver Princess to guide one's life, rediscovering awareness and motivation, to make decisions about one's path, but also in a journey
Sundew favors practical and organizational sense, attention to detail in the totality of things, precision and concentration, and the elaboration of strategies to solve problems.
Tall Mulla Mulla helps in adaptation, to feel comfortable and safe among people, favors social relations (on vacation, travel). It also acts on the venous system which can be affected during long journeys.
---
Recommendations for use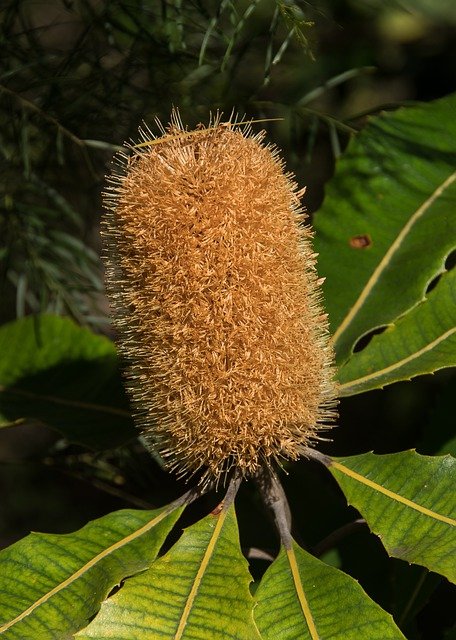 Drops: 7 drops under the tongue, morning and evening, upon awakening and before falling asleep.
Prepared in drops, cream and body environment spray.
Massage the cream on the areas prone to swelling and dehydration during the trip (legs, hands, face). Or with the environment and body spray from the Love System line
For travel and related problems: recommended starting from about a week before the trip, or in any case from when the thought and worry begins. During the flight (travel): 7 drops every hour, except in case you fall asleep.
With Emergency, for fear of flying (or of other means of transport), alternating the two remedies during the flight, at a distance of half an hour between them or as needed. Also recommended in the days preceding the flight (the journey), when the thought and worry of the journey begins.
With Stress Stop for a better adaptation on vacation, business trips, returning from travel and holidays. There is a specific protocol for jet lag.
---