---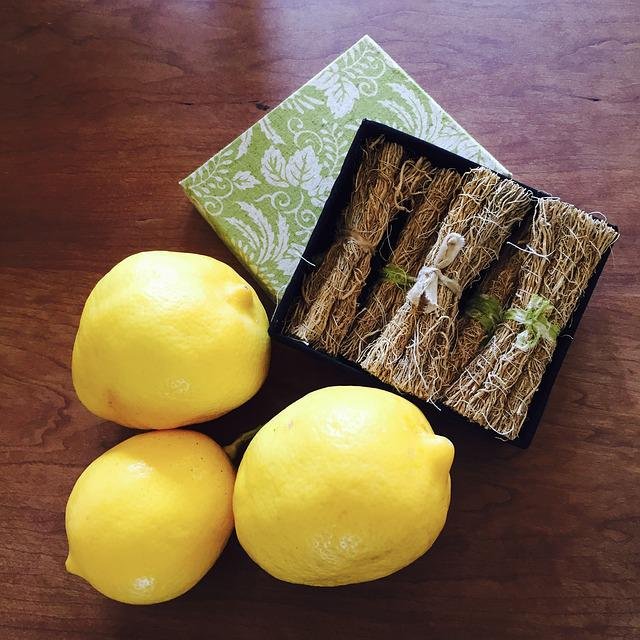 Vetiver essential oil: from plant to essential oil. All about benefits and natural remedies. The properties of vetiver oil, where to buy it and how to use it.
Vetiver, botanically Chrysopogon zizanoides is a plant native to India where it is used as a medicinal remedy to treat various ailments. Of the pinta vetiver, the part most used in Ayurveda medicine is the root which, once dried, is used for its astringent and refreshing properties.
Vetiver is a perennial herb that grows in tall clumps that can reach two meters in height. The underground part of the vetiver, that is the roots, see a high development. The roots, once dried, in addition to being used directly for the preparation of medicinal remedies useful in traditional Indian medicine, are used for the extraction of essential oil.
It is from the dried roots of Vetiver that the essential oil is extracted. The technique used is by steam distillation.  Vetiver, despite being grown in South India, Sri Lanka and Malaysia, also grows well in our climate. Those intending to start a small production of vetiver essential oil may find our guide to the steam distillation technique useful.
---
Properties of Vetiver essential oil
In aromatherapy, Vetiver essential oil is mainly used for its sedative, toning and aphrodisiac properties. Vetiver oil is widely used in the cosmetic industry, in the perfume field and in the food sector. Its scent is sweet and has an earthy note.
It is recommended to relax the body and mind with a relaxing bath or a massage: for the ointment you just need to dilute 6 ml of Vetiver essential oil in 20 ml of sweet almond oil.
It is indicated for those suffering from insomnia and, due to the simultaneous sedative and tonic action, it is recommended in anxious and depressive states, helping to cope with psychological fatigue.
Thanks to its tonic properties, its use is recommended for massages against cellulite, for the treatment of mild circulatory disorders and for heavy legs syndrome. In this case, the soothing massage ointment can be prepared with 8ml of vetiver essential oil diluted in 20ml of virgin avocado oil.
It can be used for the preparation of a do-it-yourself tonic, effective to counteract skin impurities (blackheads) or to assist the effect of a natural make-up remover. It has antiseptic and regenerating properties. Its antiseptic properties make it particularly effective for normalizing oily skin, even in the presence of acne or seborrheic dermatitis.
To de-inflammation the skin and take advantage of the regenerating properties on the skin of the face, just add 2 drops of this essential oil to be mixed in a hydroalcoholic solution to be applied after cleansing the face.
---
Vetiver essential oil, where to buy it
Vetiver oil is not easy to find in herbal medicine. Only the best-stocked shops can offer this essential oil. Try to order it from your trusted herbalist or through the online purchase.
On Amazon, a 10 ml bottle is offered at a price of $15 USD with free shipping. Shipping is generally guaranteed within a few days. For all information on the product mentioned, please refer to "this Amazon page".
Regardless of where you buy vetiver essential oil and its price, make sure it is a 100% pure and unadulterated product. In aromatherapy, the effectiveness of a treatment depends entirely on the quality of the product used.
---
Vetiver, environmental uses
The roots of vetiver grow at great depths, so much so that this plant is used to prevent hydrogeological instability and, thanks to its filtering properties, environmental engineers use it for phyto-purification of water. 
---