---
Marjoram essential oil : properties, uses and indications in aromatherapy. All information on marjoram oil, its production and where to find it.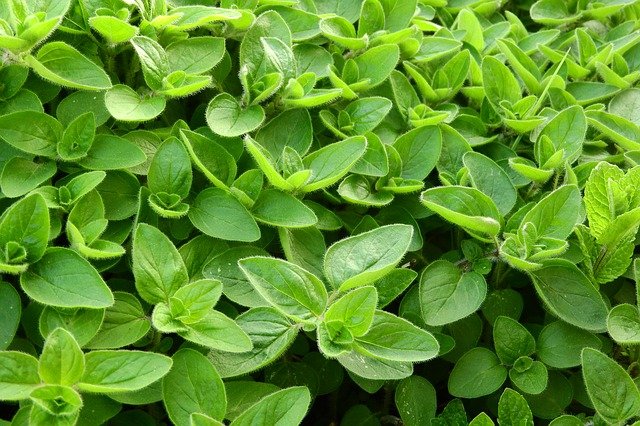 The marjoram is a medicinal plant very appreciated. It belongs to the Labiate family and its botanical name is Origanum majorana or Majorana hortensis. In this article we will focus on what are the properties of its essential oil.
---
Essential oil of marjoram, how it is produced
Just like the essential oil of rosemary, peppermint and lavender, also that of marjoram is produced by extraction in a current of steam.
The marjoram harvest takes place during flowering, approximately from the beginning of the summer until the beginning of autumn. At this juncture, for the production of essential oils we proceed with the harvest of the leaves and flowering tops.
The yield for the production of essential oils is always minimal. For every 1,000 square meters of cultivated area, 700 – 1000 kg of fresh marjoram can be obtained, equal to approximately 150 – 200 kg of dried marjoram. With the same cultivated area, however, only 4.5 – 7 liters of essential oil are obtained. We are talking about a yield equal to 0.2 – 0.4 of the fresh product! It is for this reason that essential oils have higher costs than classic vegetable oils.
---
Marjoram essential oil, properties and active ingredients
Marjoram essential oil is rich in terpineol, tannins, rosmarinic acid, resins and vitamin C, with a powerful antioxidant action. It is in great demand in various sectors: it is used in herbal medicine, phytotherapy, aromatherapy and cosmetics.
Thanks to its active ingredients, the essential oil of marjoram has the following  beneficial properties :
Skin purifiers
Antispasmodic
Analgesics
Diuretic
Antirheumatic
Hypotensive
Digestive
Carminative
Diluted in sweet almond oil, it can deeply hydrate the skin and above all purify it of impurities, toxins and sanitize the skin.
If your purpose is to purify the skin of the face, you can dilute 5 drops of essential oil of marjoram in a tablespoon of avocado oil, to be applied in the morning, after cleansing.
In case of muscle spasms, heaviness in the legs and contracted muscles, you can prepare a soothing bath by adding drops of essential oil to the bathtub. The essential oil , in this case, must be emulsified with epsom salts, rich in magnesium. The assisted action of the essential oil of marjoram and magnesium will help you relax your legs or muscles that are contracted and tired.
For internal use, this essential oil would be able to counteract meteorism (it is an excellent carminative, it eliminates the air accumulated in the stomach and intestines), it would support digestion and counteract arterial hypertension. Despite these virtues, I do not recommend the use of any essential oil for internal use, including that of marjoram. Essential oils, in general, are rich in active ingredients, some of which are even unknown or of which too little is known. For this reason, best bind them for outdoor use where they can be just as useful.
As an analgesic and antirheumatic, marjoram essential oil can be used concurrently with other  pain relieving essential oils ,  always diluted in a carrier oil or carrier oil. In aromatherapy it is used to relieve tension, against headaches, for relaxing massages and to relieve pain from sprains or light trauma.
I recommend avocado oil (for impure skin), coconut or sweet almond oil (to deeply hydrate, for sensitive skin and dry skin) or, if your skin has no particular needs, go ahead with the olive oil you already have in home.
---
Where to buy marjoram essential oil
You can find this essential oil in herbal medicine or by taking advantage of the online purchase.
Regardless of where you buy your essential oil, just make sure you buy a 100% pure product (so you can dilute it as best you can and get a better yield) and above all natural (a pure product does not see the addition of uncomfortable ingredients. for our health).
---